With myComply, Ryder Construction was able to achieve zero incidents on multiple projects and eliminate the risk of non-compliance fines.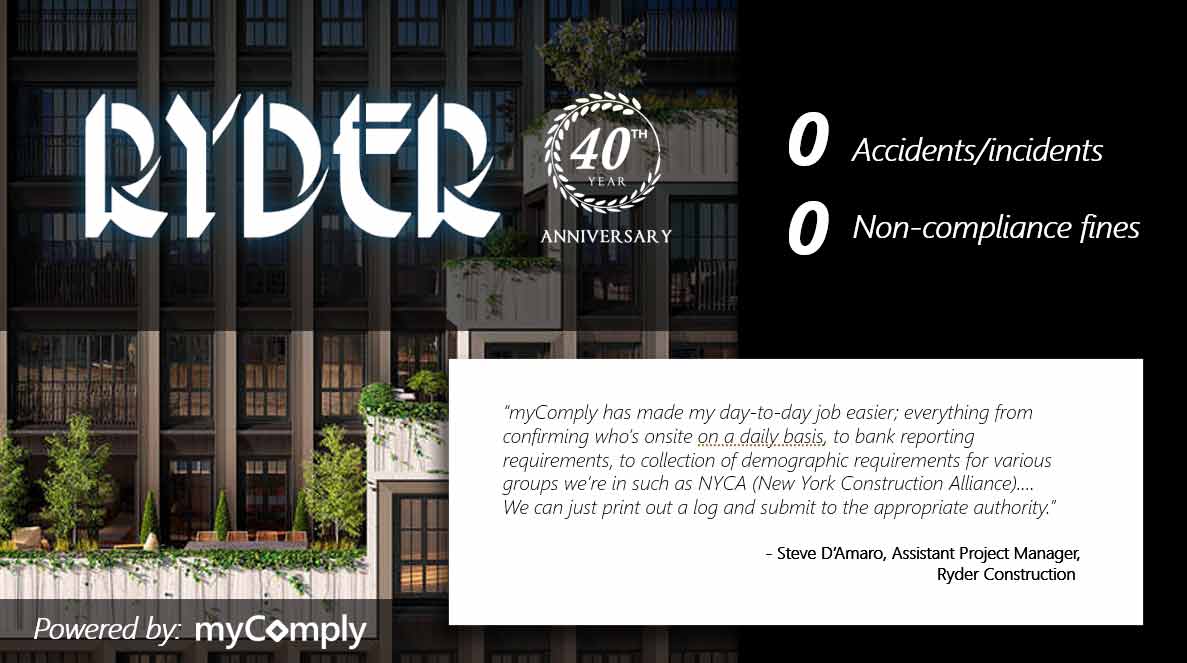 Ryder Construction implemented myComply's integrated Projects Pro platform with access control hardware in-order to achieve zero incidents and eliminate the risk of non-compliance fines on one of their projects.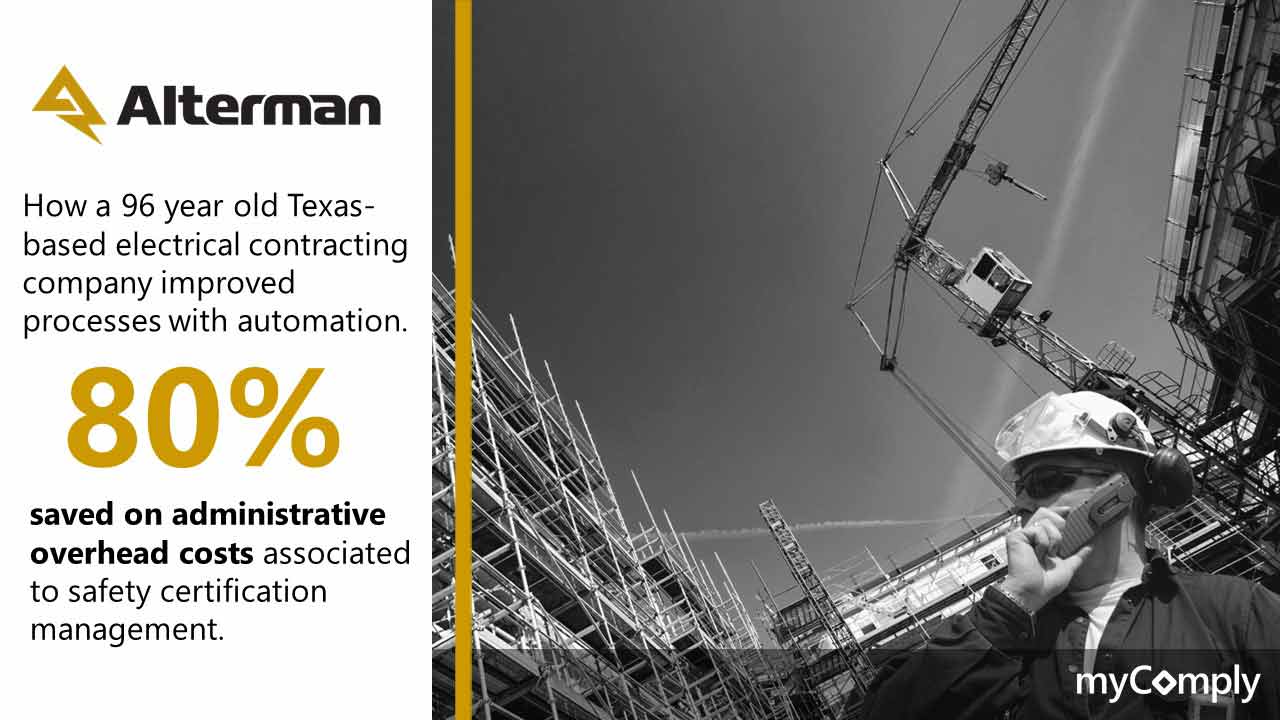 This 96-year old, Texas-based electrical contractor implemented myComply's Company Compliance Manager to manage their worker certifications. The result? Massive reductions in administrative costs.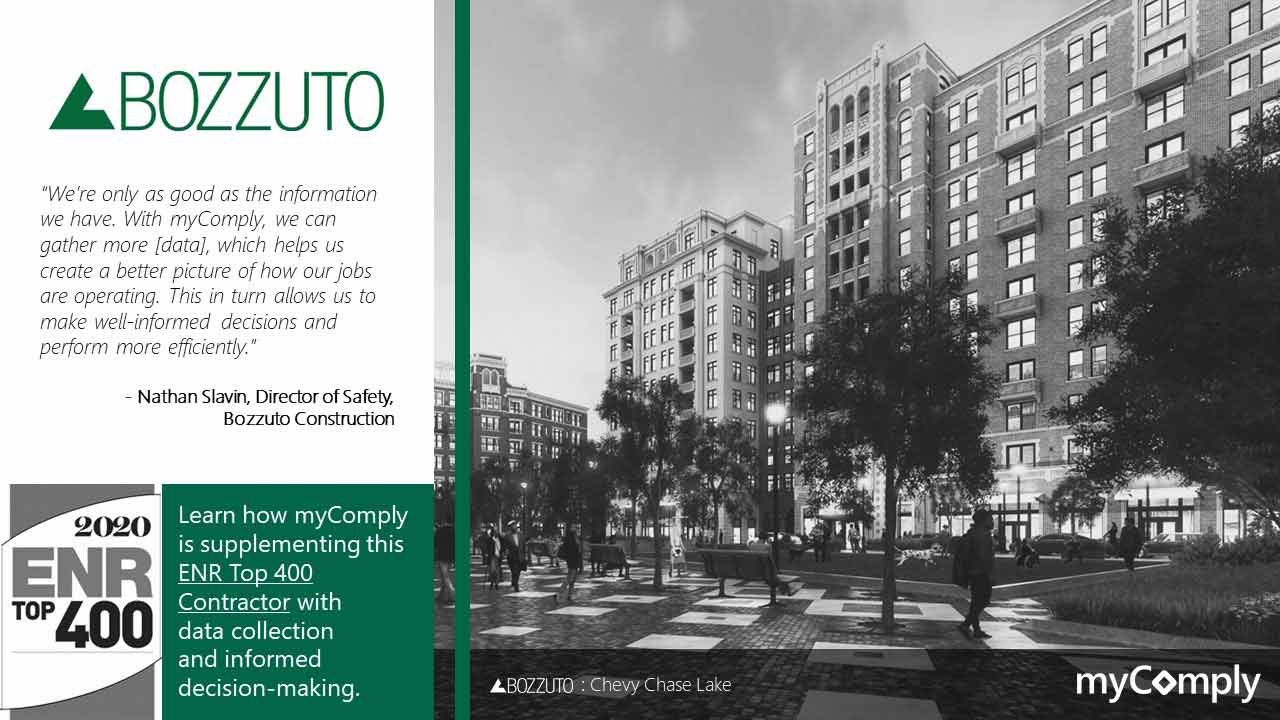 Bozzuto Construction leveraged the myComply platform to set a new safety standard on project sites. myComply enables them to deny site access to unqualified workers, monitor time and attendance, and more.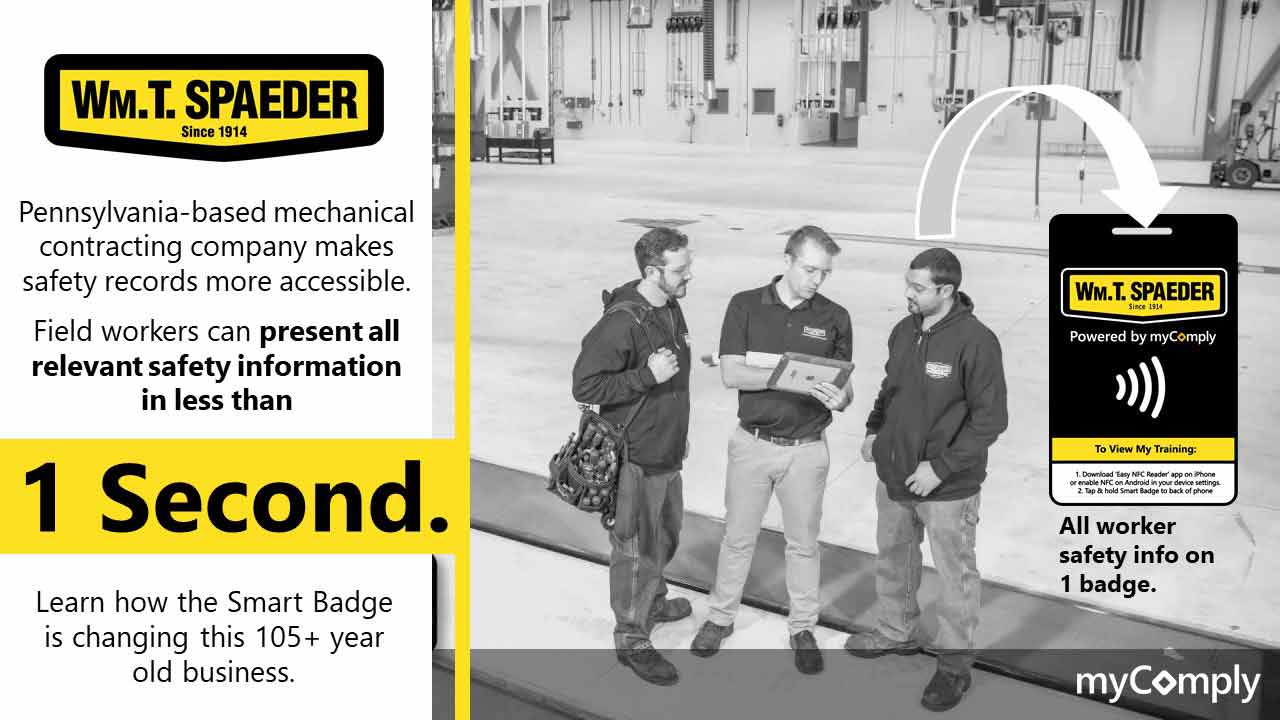 Wm. T. Spaeder used myComply's Company Certification Manager to make worker training profiles readily accessible on any mobile device, anywhere, anytime, with the integrated Smart Badge.
Ready to add your name to this list?