Construction Site Access Control
Explore tailored construction site access control solutions used by world-class construction firms. 5,000+ contractors worldwide trust myComply to ensure a qualified workforce on their jobs.
A Qualified Workforce & A Secure Jobsite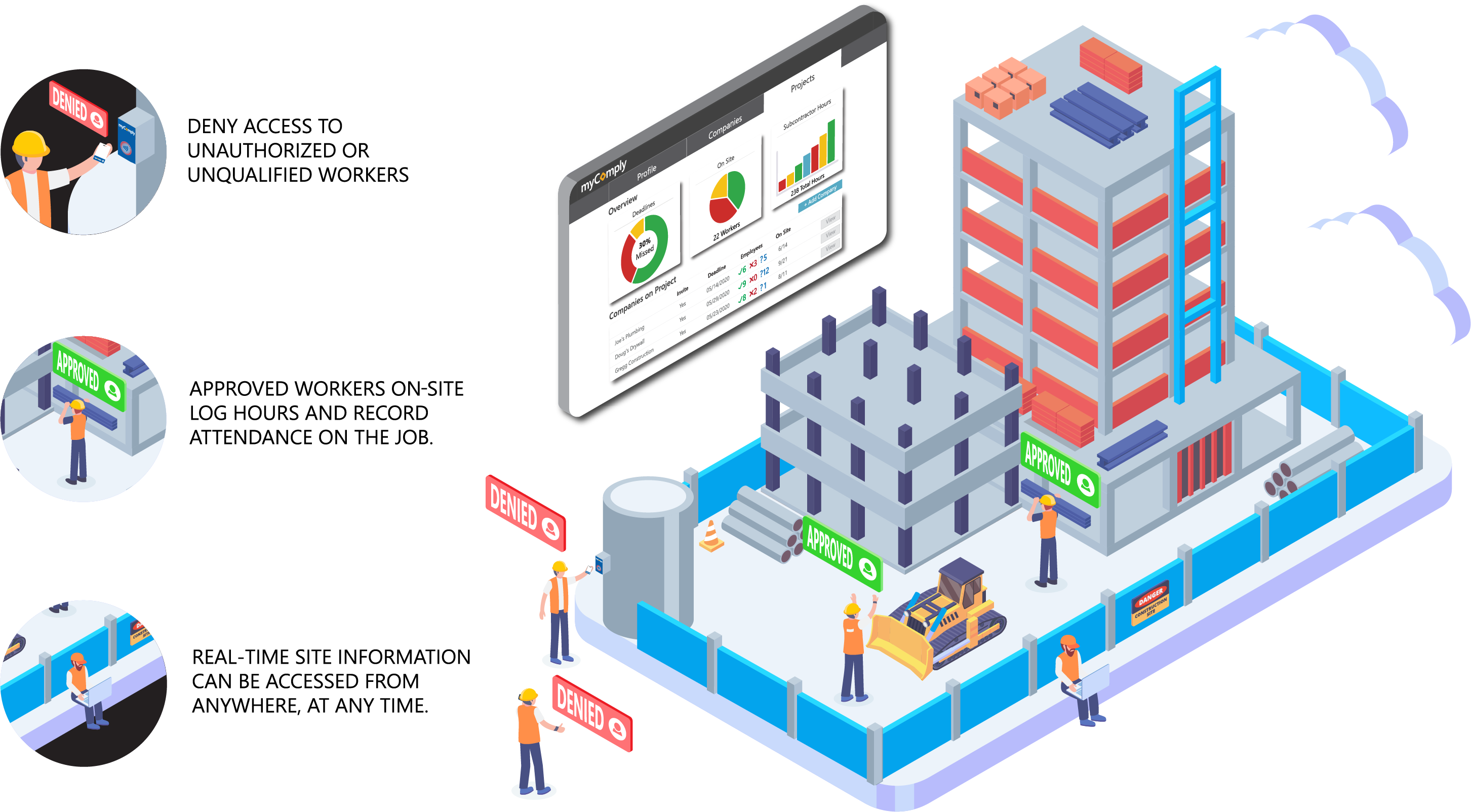 A typical access control system for construction might protect the site from theft, unwanted visitors, and secure assets on site grounds. But, is that solution ensuring that all workers on the job have valid, up-to-date qualifications? myComply's construction access control takes aim at ensuring a 100% qualified workforce.
With myComply's construction site access control our clients are savings thousands on regulatory fines, insurance reductions, and are offered instant peace of mind knowing that all workers who arrive on site are qualified to be there.
Construction Site Access Control in Action
myComply's construction site access control was built on feedback from contractors across the globe. Our client, Ryder Construction talks about their experience with the system on a busy Manhattan jobsite.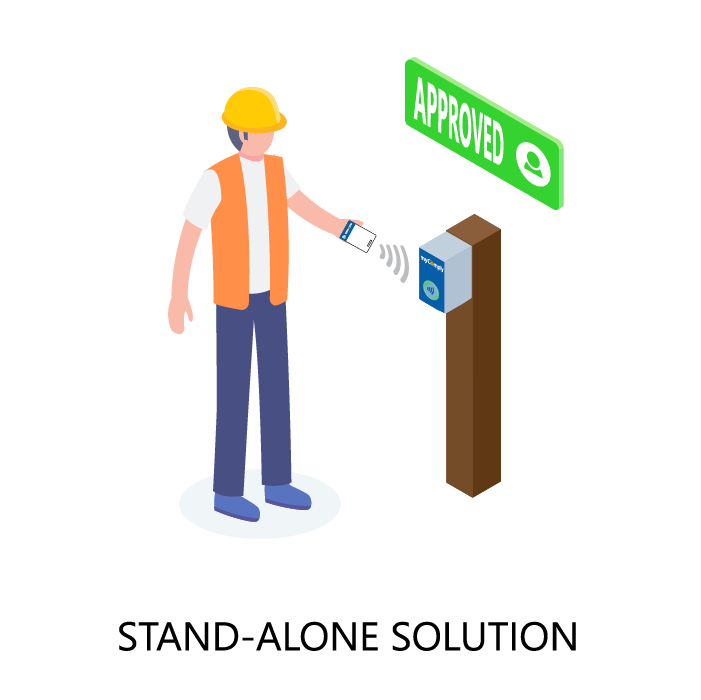 Projects at any stage will benefit from the plug & play Smart Brick. Collect worker attendance information in real-time at any area on the jobsite.
Contractors typically place Smart Bricks at entrances and exits on the job for data collection.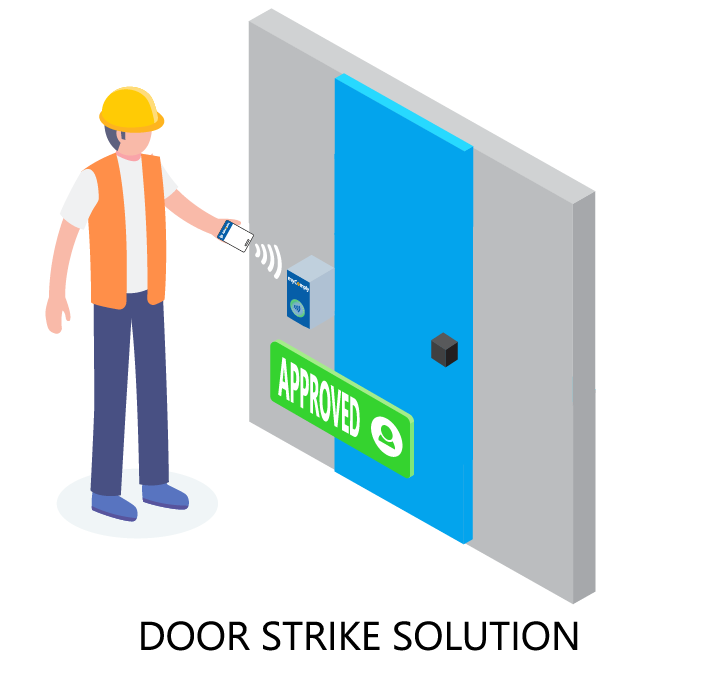 Projects that are further along will benefit from integrating their locked doors on-site with myComply's Smart Brick.
Grant access or deny entry based on worker qualifications at various door entries on the site.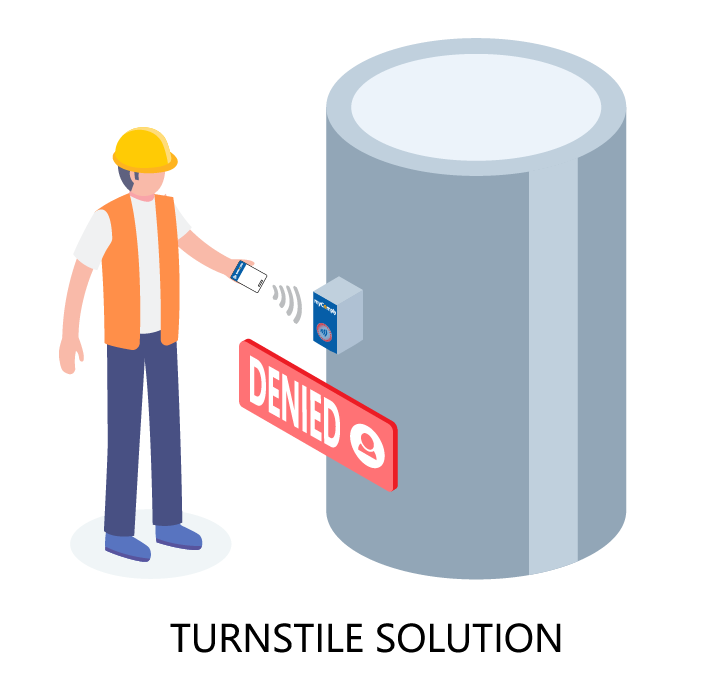 Projects with fenced perimeters are the perfect fit for integrating a turnstile with the myComply Smart Brick.
If you have a provider, we can integrate. If you're looking for turnstiles, we'll connect you to a variety of world-class partners to find the right fit.
The Smart Brick enables your jobsite to connect to different access control options. Already have turnstiles or access control hardware? Let's integrate!
These durable Smart Bricks are designed to turn any ordinary job into a technology forward, data collecting site. The bricks are designed to read worker badges, reference worker qualifications and allow/deny worker entry to the jobsite based on general contractor (GC) specified requirements.
With myComply's construction site access control solutions, GCs and asset owners have FULL control over who accesses the site and who doesn't.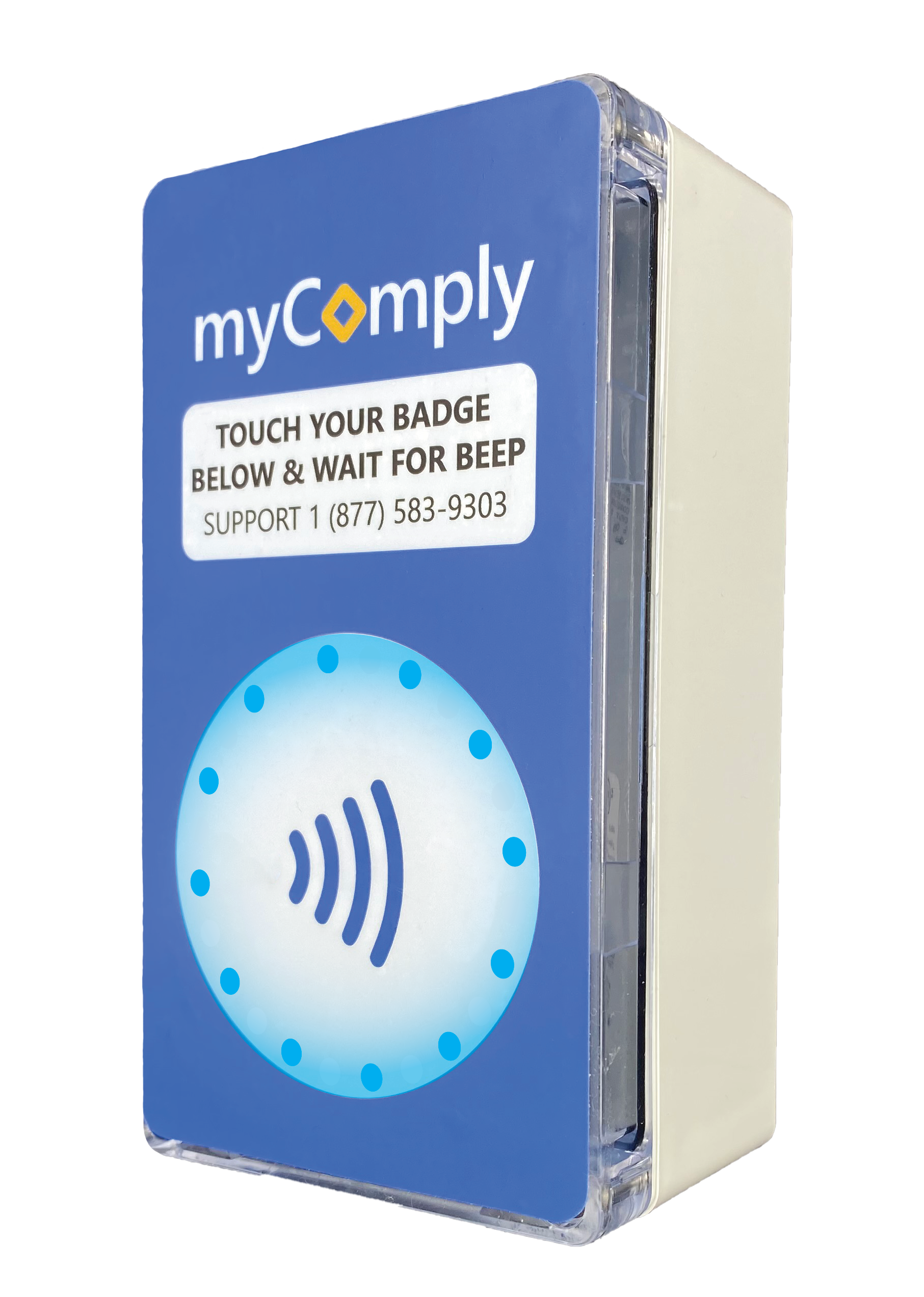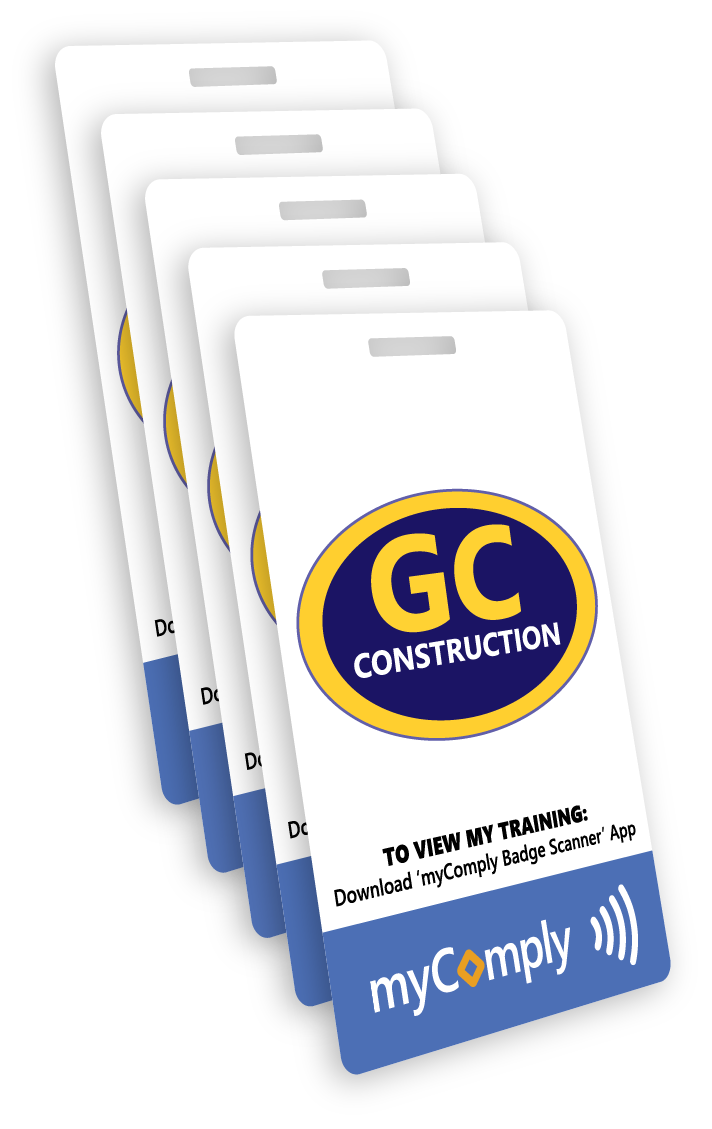 The Smart Brick & Smart Badge work together seamlessly. The Smart Badge stores a worker profile, which includes all of their relevant qualifications. Workers on-site interact with myComply's smart products and are granted or denied access based on their qualifications.
The two products work together to ensure that your workforce is 100% qualified. This ensures untrained workers are not on-site, reduces non-compliance regulatory fines, and can be an beneficial when acquiring competitive insurance rates.
Pain Free Implementation & Easy-to-Use Software
Access control should connect you to data and analytics that give your firm a good understanding of what is happening on any site, at any time, from anywhere. myComply connects construction firms to real-time information and on-demand reports in our easy-to-use software.
Implementation is simple and unlike other solutions myComply can be up and running on a site in a matter of hours, not days or weeks.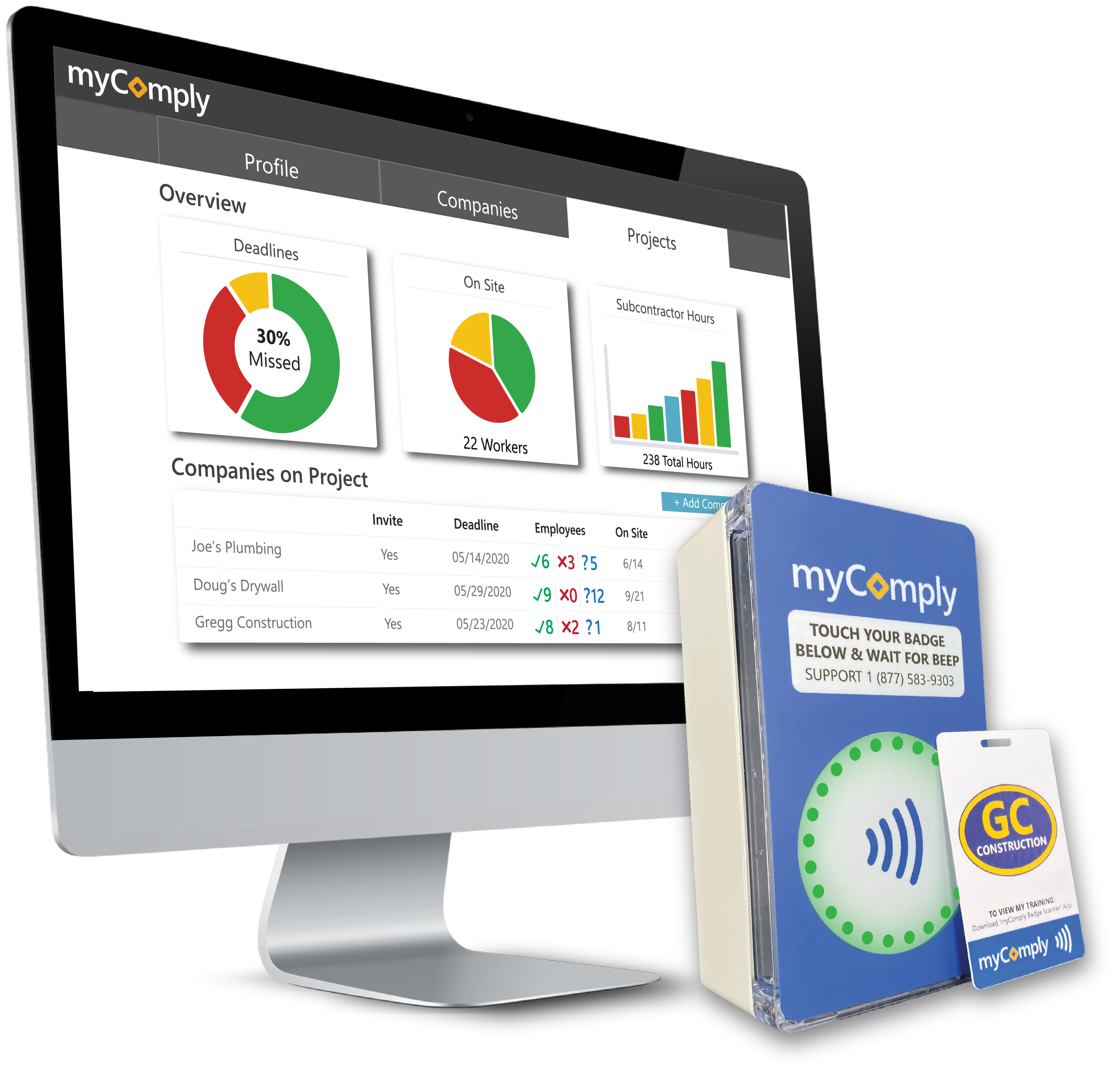 Explore a World of Tailored Access Control Built for Construction Sites

ENSURE A 100% QUALIFIED WORKFORCE
myComply's construction site access control offers peace of mind knowing all workers on site are qualified.

PLUG & PLAY, VERSATILE DATA COLLECTION
myComply enables construction firms to collect important data in a variety of ways. Choose a solution that suits YOUR site.

Connected in Real-Time to Your DashBoard
myComply's construction site access control relays real-time site information and connects to systems you already use.

DURABILITY TO STAND THE TEST OF TOUGH INDUSTRIES
Our solution is built for the construction industry. We understand the importance of technology that lasts the duration of a project.
Try myComply's Construction Site Access Control
Request a starter kit, or work with us on a pilot project before committing to an enterprise setup.