Unlock deeper project data by sharing information between myComply and systems you already rely on, like BIM 360.
"Safety and compliance data is essential to project success, and making it easier to manage this information not only drives productivity but also helps keep teams and projects safe."
– James Cook, Head of Integrations, Autodesk Construction Solutions
Make your myComply implementation seamless by loading all of your data direct from BIM 360.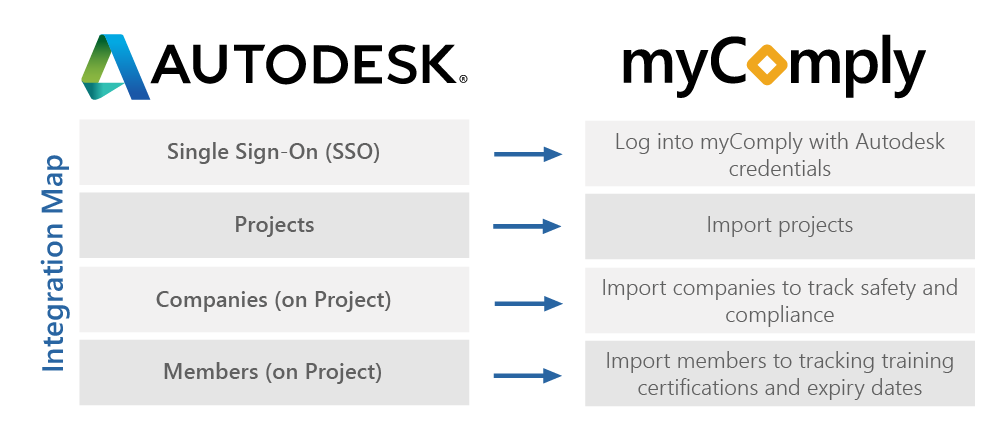 Access and add the myComply app through your Account Admin user. Then, log into myComply using your Autodesk credentials and share information between the two platforms.
» Save time setting up your account
» A seamless user experience
» Maintain high application security
» Prevent password fatigue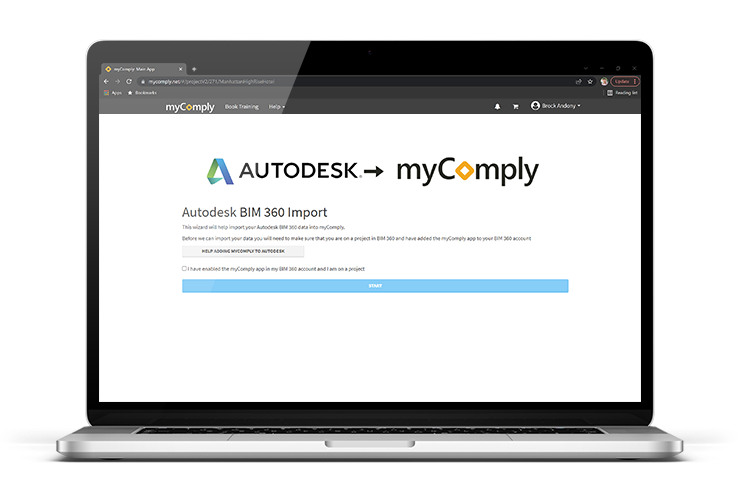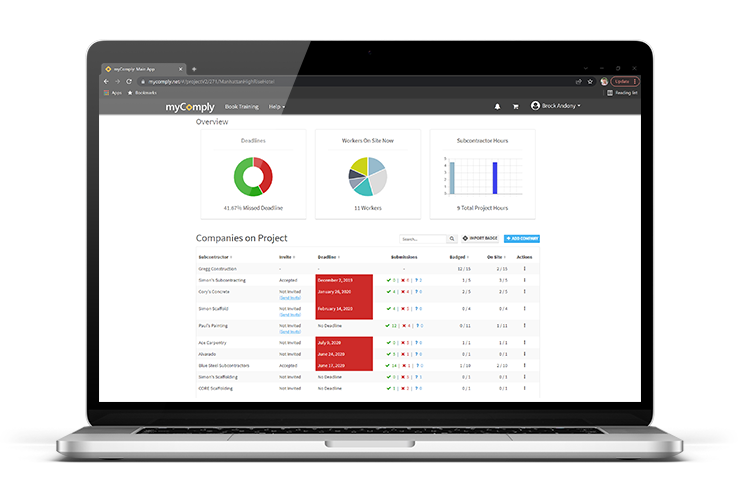 Import BIM 360 projects, companies, and members into myComply to populate our projects, companies, and worker sections. Then, begin leveraging our compliance toolset.
» Set certification requirements for "Workers"
» Manage training at the "Company" level
» Implement access control on "Projects"
» Shop numerous myComply add-ons
Creating a Smart
Construction Site
When you manage your projects with BIM 360 and myComply, you improve productivity, enhance safety, and mine deep project data.
» Provide digital worker onboarding
» Ensure every on-site worker is qualified
» Track time and automate manpower logs
» Create on-demand reports for stakeholders
Unlock the Power of myComply + Autodesk