Versatile Hardware Connecting You in Real-Time to the Jobsite
The myComply Smart Brick is the most dynamic technology you will deploy on any jobsite.
Connect to a turnstile gate, door, or plug and play as a standalone solution.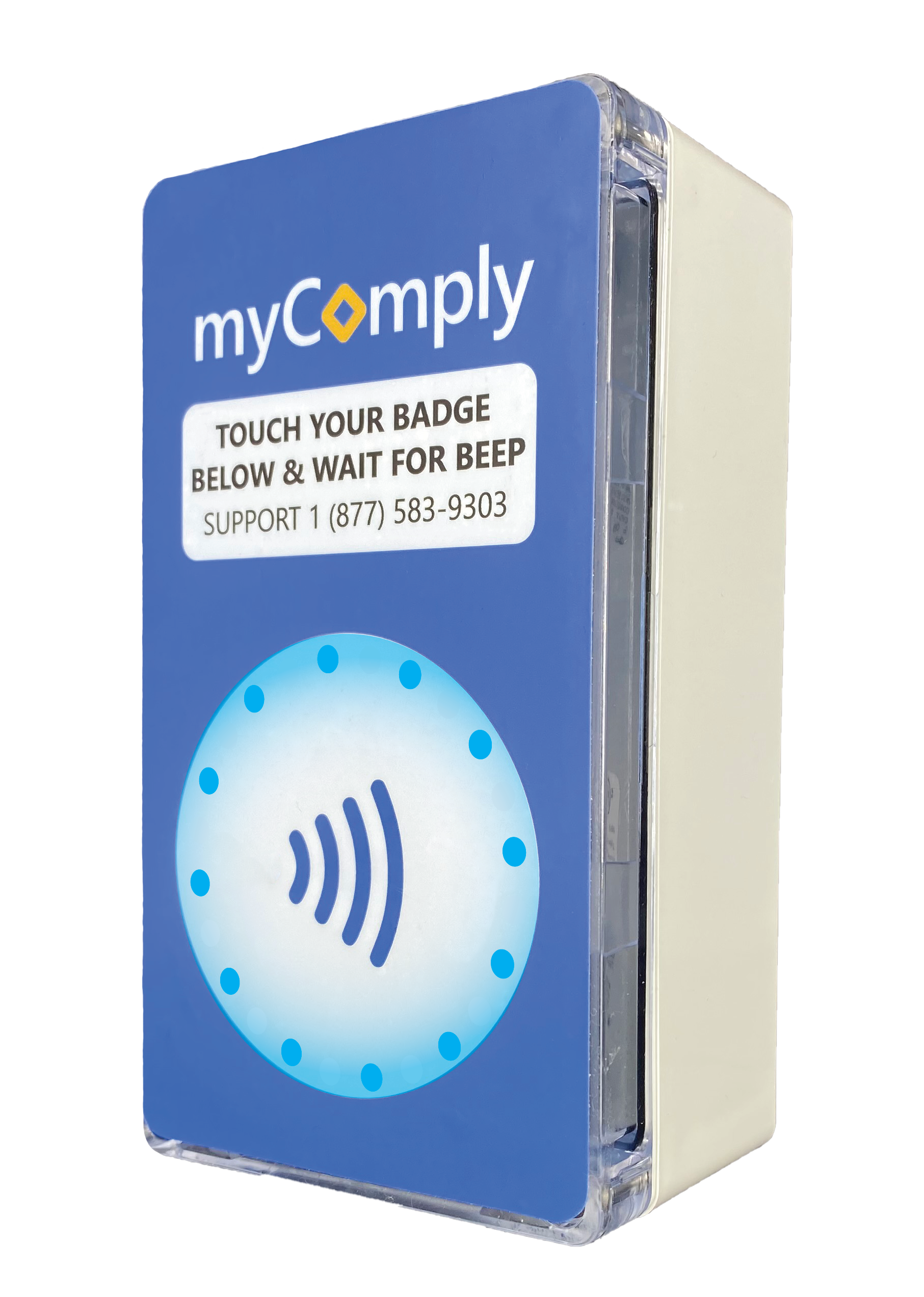 ENSURE A 100% QUALIFIED WORKFORCE
The Smart Brick references worker qualifications to ensure all workers are fit to be on site.

PLUG & PLAY, VERSATILE DATA COLLECTION
The Smart Brick's versatility enables connectivity to a turnstile, door, or for use as a standalone solution.

Connected in Real-Time to Your DashBoard
Data collected from the Smart Bricks on the jobsite is relayed in real-time to myComply's software.

DURABILITY TO STAND THE TEST OF TOUGH INDUSTRIES
The Smart Brick is waterproof and versatile in the face of harsh conditions/environments.
"On any given day we have 40-80 people on the site. The Smart Brick makes sure everyone who steps foot on the job is qualified. When someone's [training] certificate or license expires, they're just not allowed onto the site.""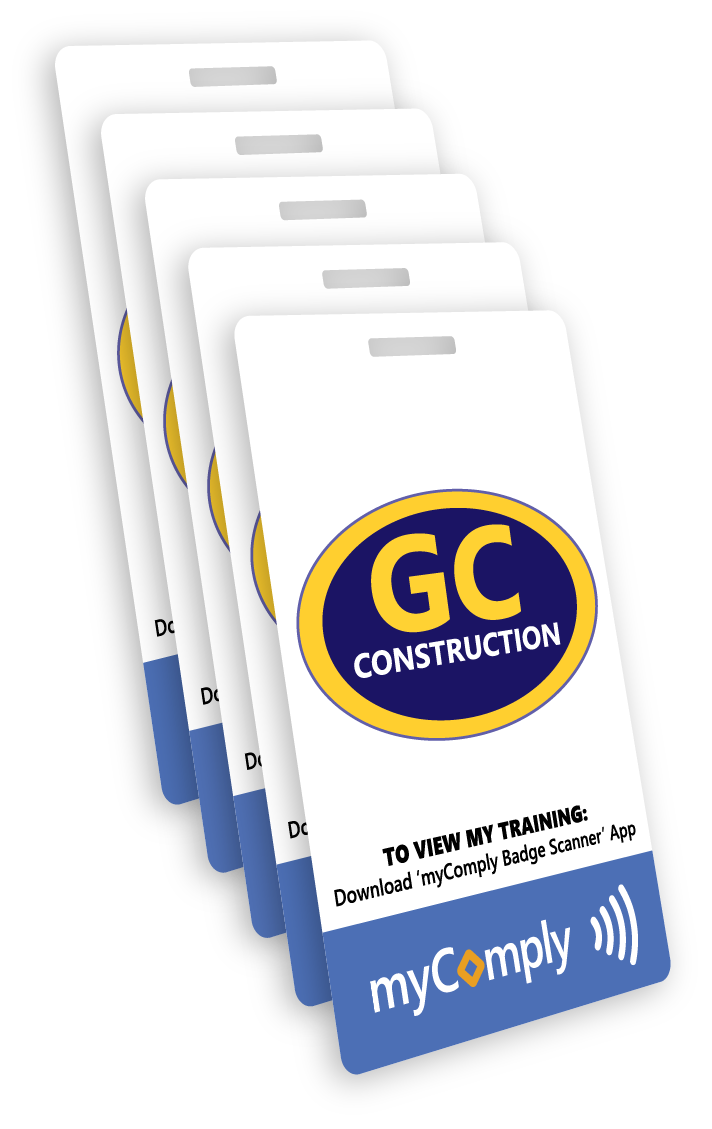 The Smart Brick & Smart Badge work together seamlessly. The Smart Badge stores a worker's profile, which includes all of their relevant qualifications. When a worker approaches a Smart Brick, and taps their badge to gain access to the site, they will be allowed access or denied access based on their qualifications.
The two products work together to ensure that your workforce is 100% qualified to be on-site. This ensures untrained workers are not on site, reduces non-compliance regulatory fines, and can be an asset when acquiring competitive insurance rates.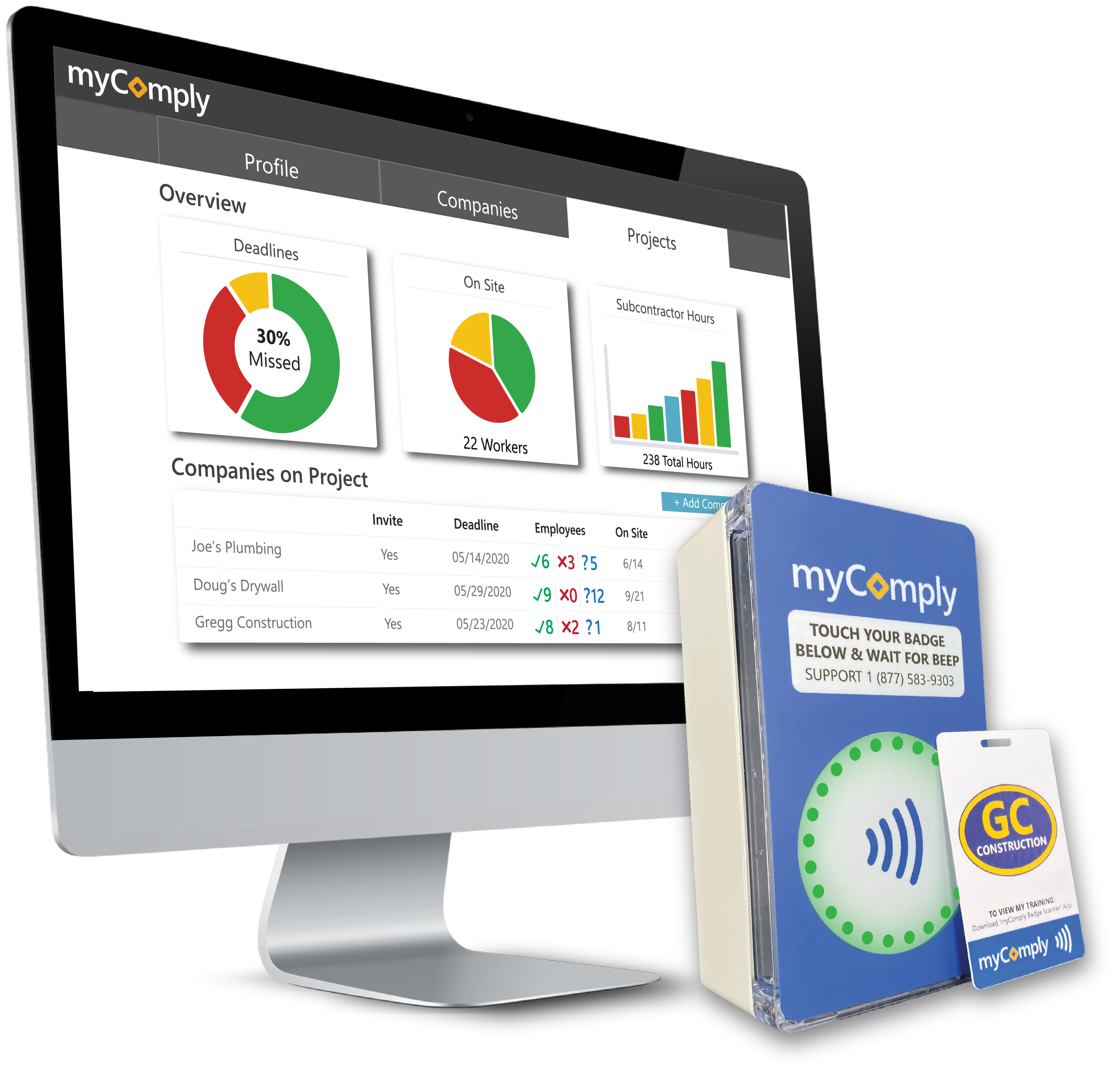 Your Smart Bricks and Smart Badges connect to myComply's software in real-time. This offers transparency unlike anything you have ever used before. Plus, implementation of myComply on a project takes hours, not weeks or months.
myComply's software, also known as Projects Pro, starts with a quick training session and connecting your hardware on-site to immediately relay site information.
Ready to take the Smart Brick for a test drive?