myComply Desktop Application
Download myComply's desktop app so that you can issue and assign Smart Badges to your workforce.
The Power of the Desktop App
Download the desktop app to leverage myComply's hardware integrations.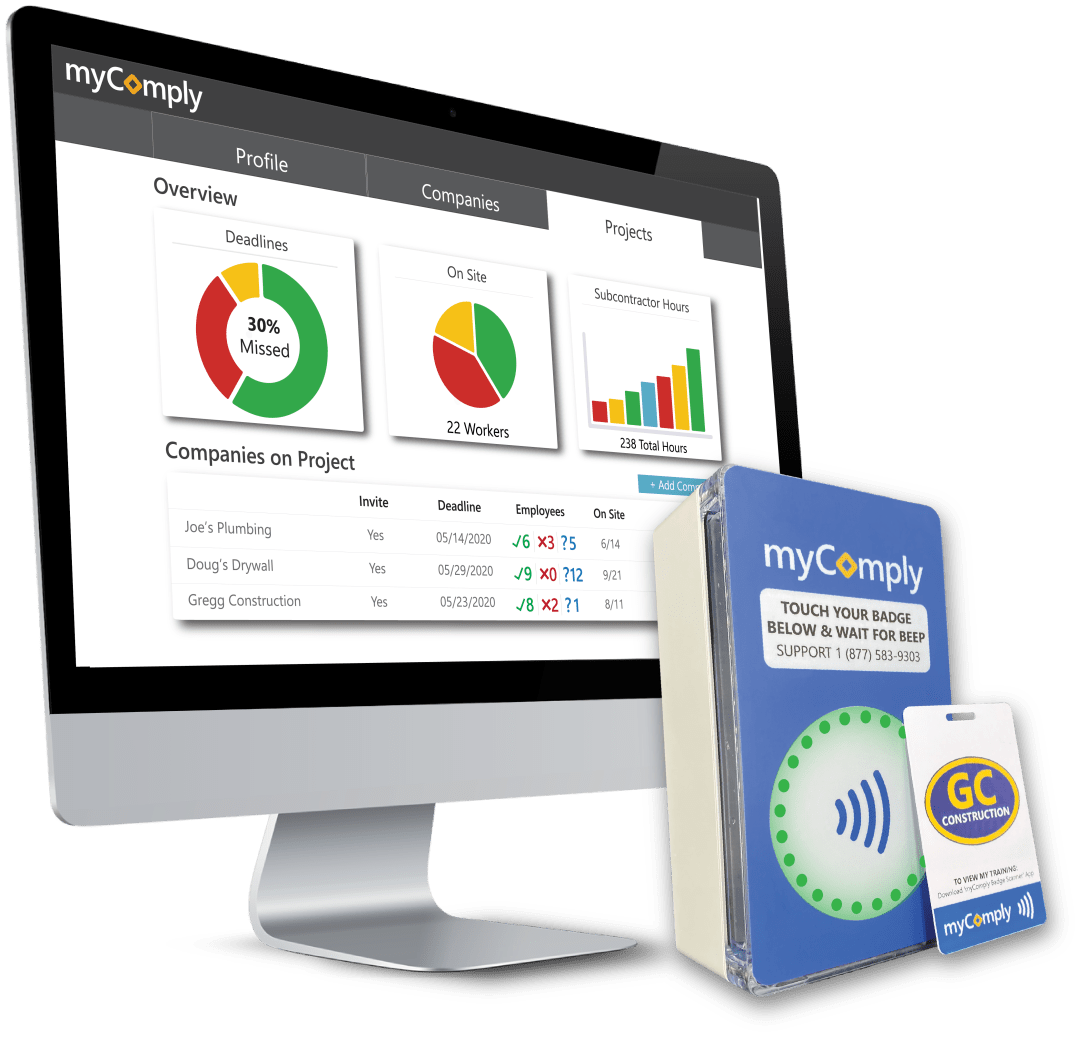 Assign Smart Badges
Assign myComply Smart Badges to workers with the free desktop download.
Pair Badges to Profiles
Already have badges or worker profiles? Use the app to link them.
Access the Platform
Get the full power of the myComply web app, as a desktop app.
Interested in Finding out More?