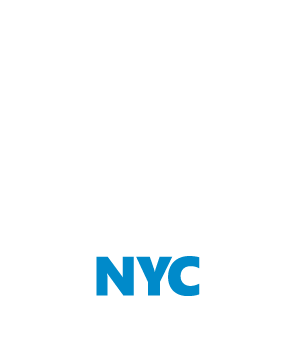 New York City's SST Card
SST Card and course provider database built for New York City's LL 196.
Tap a smartphone to the card and you'll see all of the training that a worker has. myComply SST Cards are powered using Near-Field Communication (NFC) Technology, allowing them to communicate with mobile devices.
The following SST Card (pictured right) is the myComply SST Card, offered by various DOB Course Providers. If you are a DOB-Approved Course Provider in New York City, contact us to start offering the SST Card.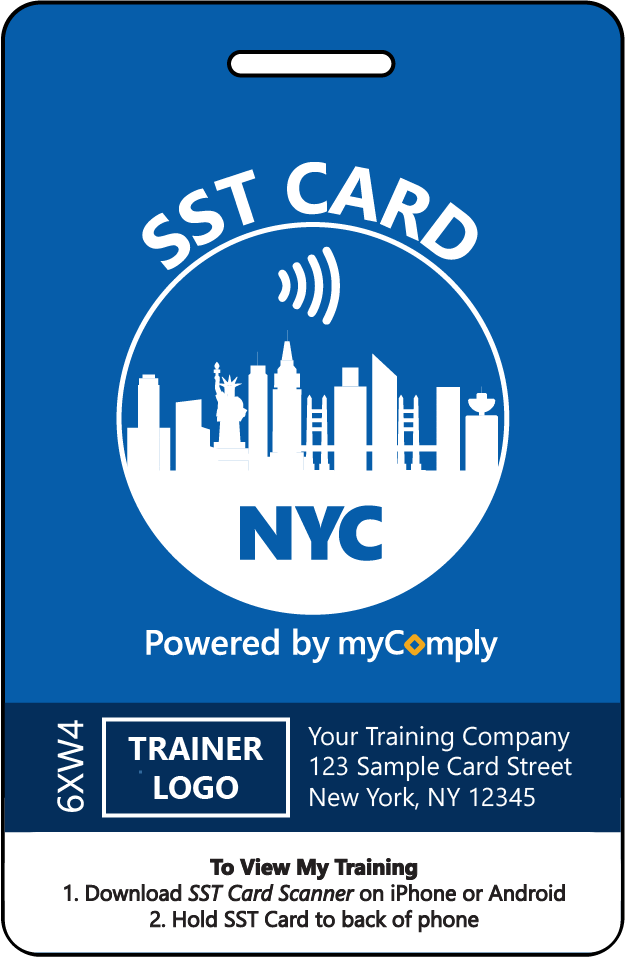 Are you a DOB Approved Provider who wants to offer the SST Card?
Ask us about selling the card and managing your students with myComply today!
Are you here to buy an SST Card?
Contact one of the course providers listed above!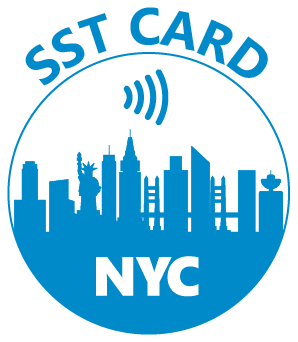 LL 196 requires all construction workers in New York City to receive a minimum of 40 hours of approved training. For supervisors, there is a 62 hour minimum of approved training.
Permit holders on job sites in NYC are subject to various penalties and fines, learn more below:
March 1, 2021 - All Workers Must Have SST Cards