Nearly 70% of active myComply projects receive insurance benefits due to the risk reduced through usage of the myComply platform. Read on to discover how digital orientations, access control, and certification management can benefit you.
SECURE INSURANCE BENEFITS
Construction leads all other industries in fatalities and ranks among the top sectors for incidents. The result? Sky-high insurance premiums. Learn how you can use myComply to prevent incidents on-site by launching a digital orientations program, verifying worker training, facilitating secure site access, and more.

Learn how Certification Manager enables Subcontractors to track, manage, and share training certifications. See how employee-based profiles save you time, improve operational efficiencies, and make it easier than ever before to share documentation with external parties.

The Benefits of a Qualified Workforce
Contractors that leverage myComply's cloud-based software and in-field hardware receive a number of benefits.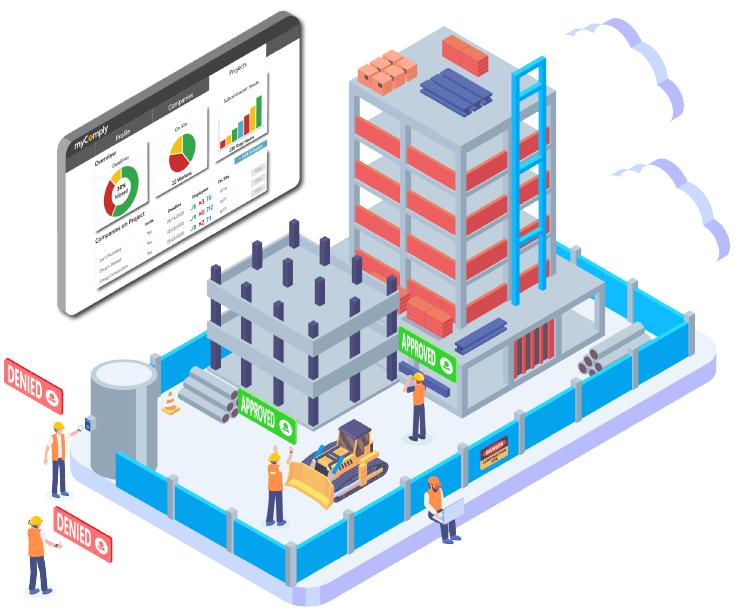 Fewer Incidents
Up-to-date training means less risk of costly mistakes and oversight.
Fewer Fatalities
Make sure that you send your workers home safe each and every night.
Less Regulatory Risk
myComply ensures that contractors adhere to the OSH Act and state regulation.
Lower EMR Scores
Implementing myComply is proven to reduce your EMR (mod-factor).
Insurance Savings
70% of active projects using myComply receive insurance benefits.
"What's really attractive about myComply for Bozzuto is that we can more precisely track our manpower on our projects. Not only does this help us with safety and claims, but it helps increase our accuracy on production estimates to save us time and money."
Nathan Slavin
Director of Safety, Bozzuto Construction
Getting onboard with new construction technology
myComply is a member of AXA XL's Construction Tech Ecosystem. We recently worked with AXA XL to conduct a focus group as a means of determining what construction technology risk engineers and safety leaders trust most for risk reduction on project sites.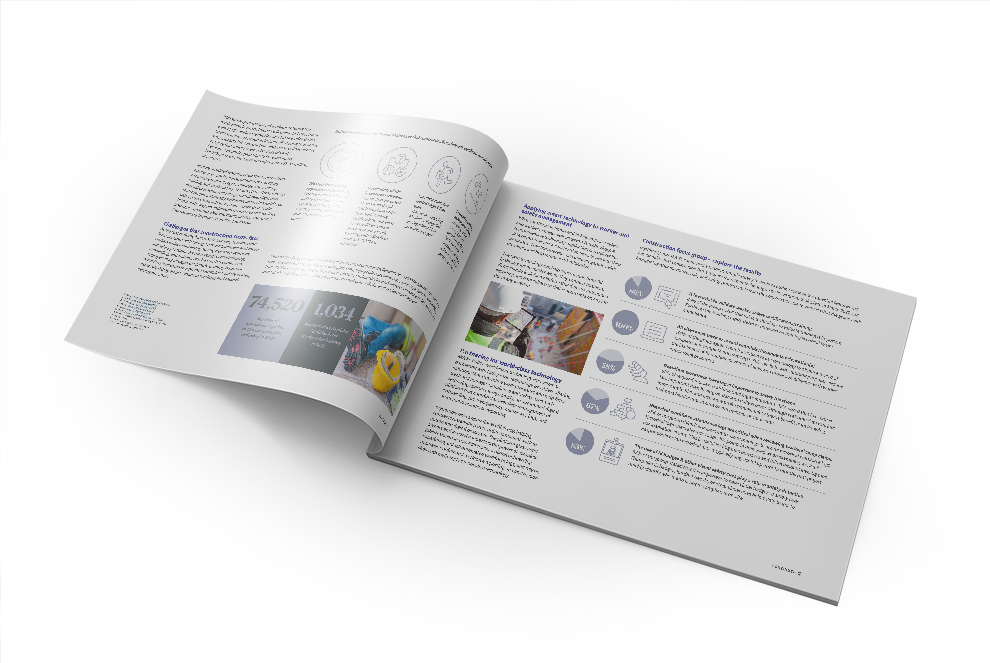 Reduce Insurance Rates with myComply