Unlock the complete power of the myComply platform in the palm of your hand. View on-site data, manage or create reports, and scan/issue badges for workers on your project.
Here's how it works.
The Power of the Mobile App
The same power as the desktop app, available on your smart device.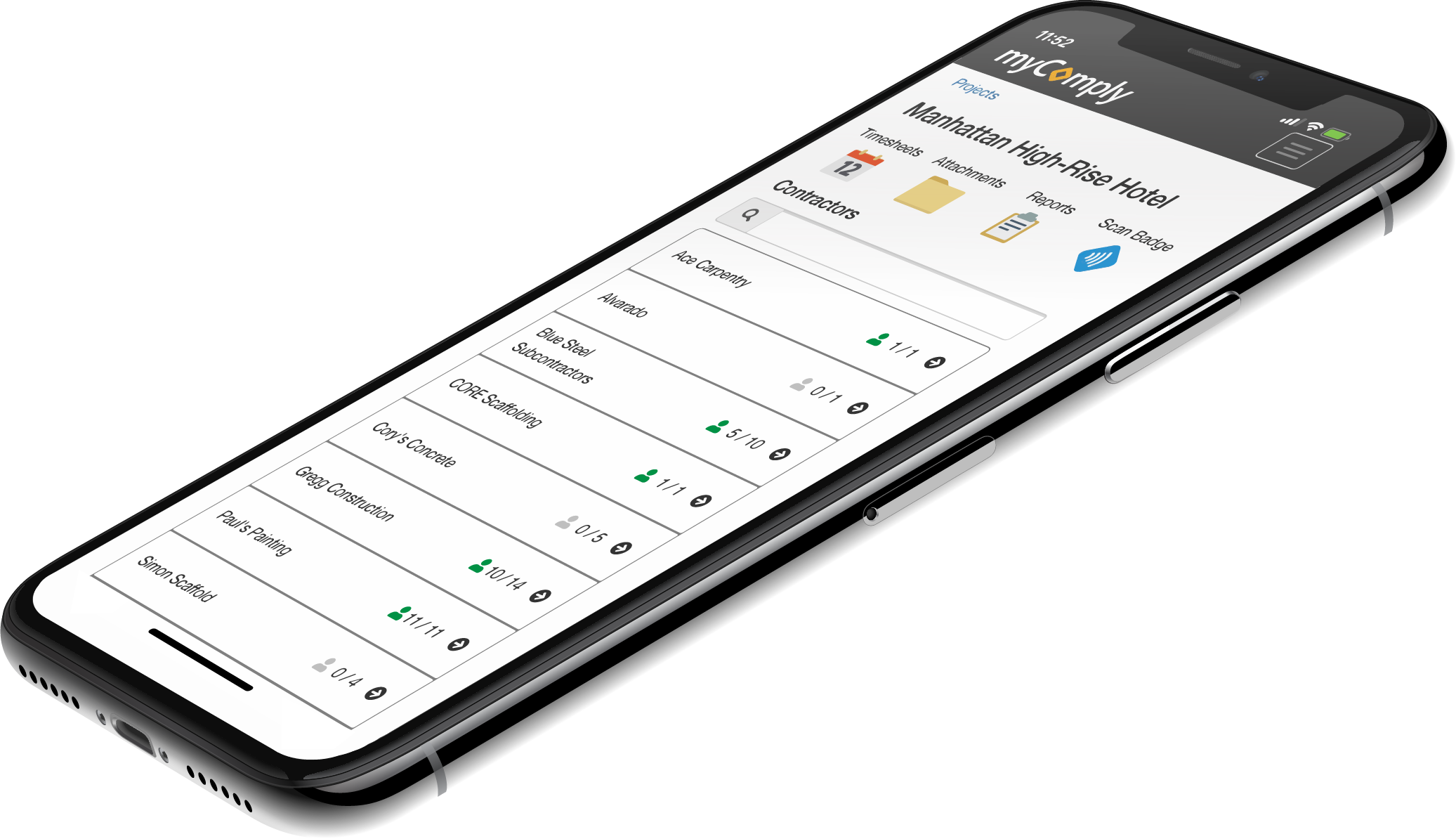 View Live On-Site Data
Access worker orientation/certification status, time on-site, and more.
Create On-Demand Reports
Generate project-specific reports while working in the field.
Scan or Issue Badges
Issue Smart Badges with your device, or scan badges to verify qualification status.
"Our team needed real-time data to present to regulatory agencies that come to the construction site and myComply's new app makes a task that would take hours and involve multiple people, really fast with only one person and a smartphone. Having a worker's information and certifications for emergency purposes at your fingertips is just a bonus."
Christopher Huck
Project Manager, Monadnock Construction
Interested in Finding out More?