Time & Attendance System for Construction
A flexible time and attendance system built for construction companies. Tailor the system to your specific project requirements with standalone solutions or integrated access control.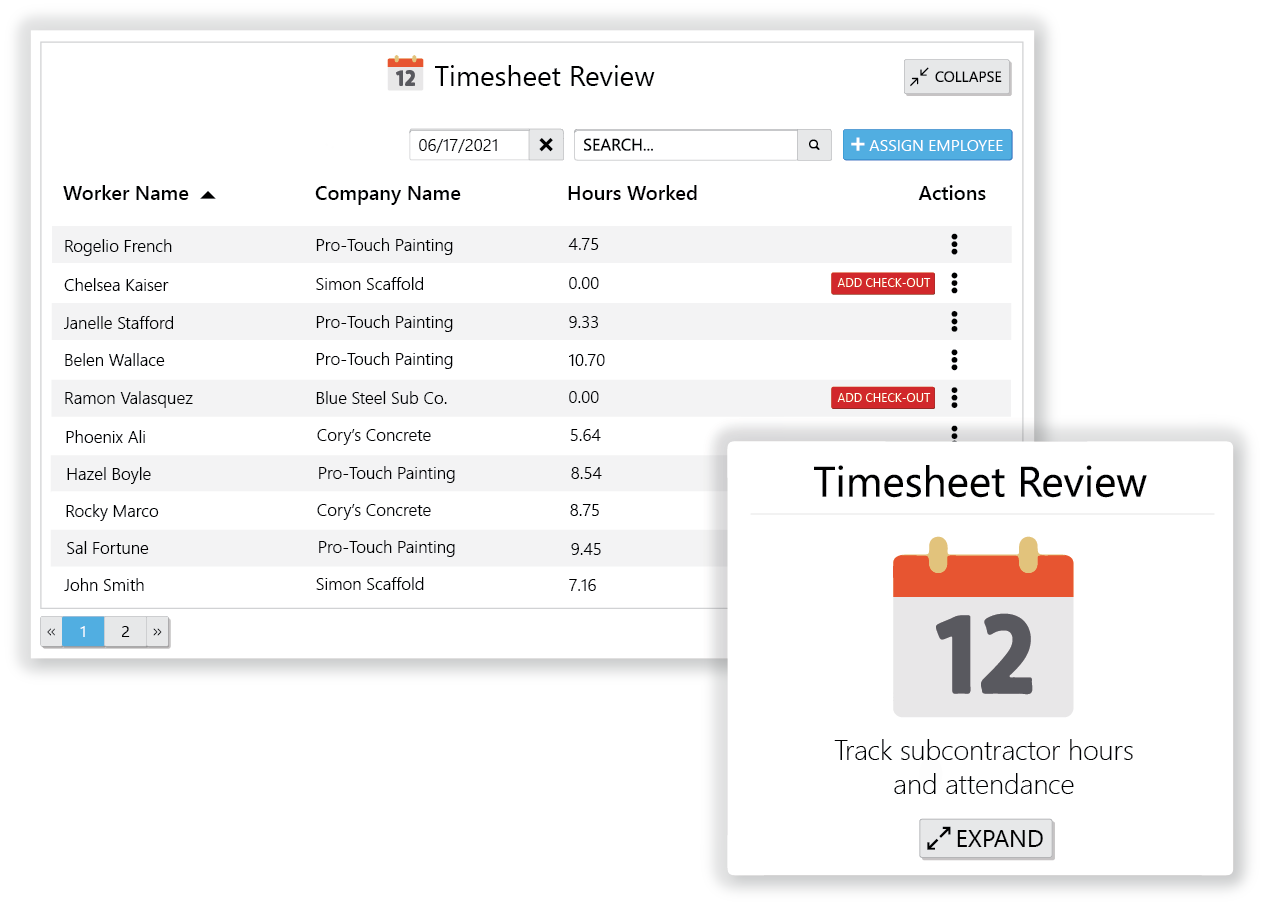 View which workers have checked in to the jobsite at any time, and view hours worked for workers who have checked out for the day.
Time and attendance information is gathered on-site via myComply hardware. The software then provides easy access to this information.
The 'Timesheet Review' section allows users to review hours logged on-site on a specific day or the hours logged during a specified window. The hours are logged automatically with myComply hardware on-site.
If manual intervention is required to update worker hours, user Admins will be able to adjust information accordingly.
Real-Time Dashboard Summaries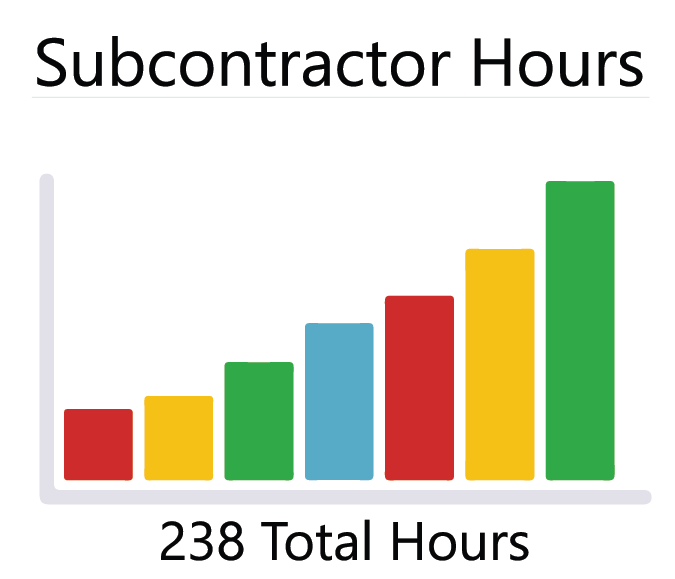 Daily Subcontractor Activity
myComply's time and attendance information shows which subcontractors are logging the most hours during a given time frame. Measure how long subcontractors are on the job and quickly understand their efforts/progress.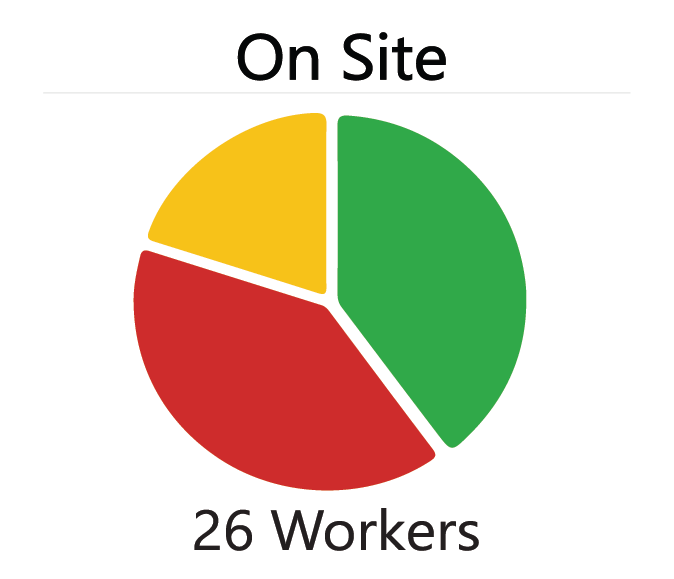 Live On-Site Worker Count by Sub
Want to see which subcontractors arrived on-site? Need to quickly reference the amount of traffic at the project? The 'On-site' summary card gives a clear indication as to how busy the project is at any given time.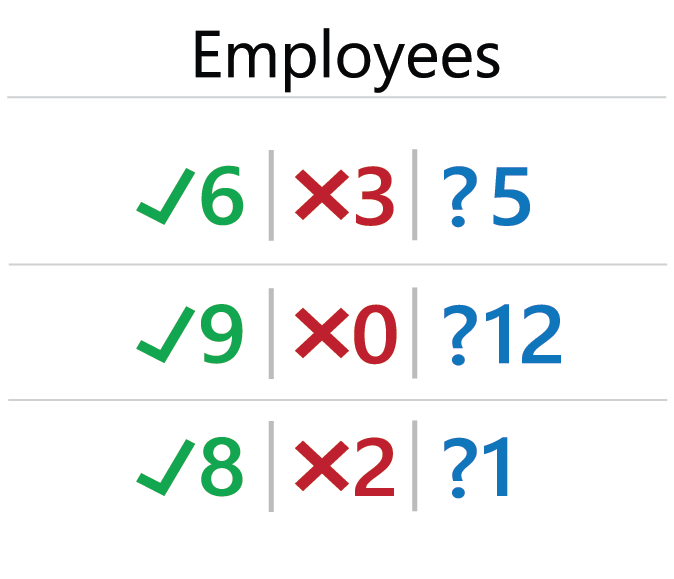 View Personnel with Authorized Access
Workers are unable to log any time and attendance information without authorized access to the site. myComply allows you to give access (or reject it) to workers based on their qualifications. You control who is able to access the site and log hours.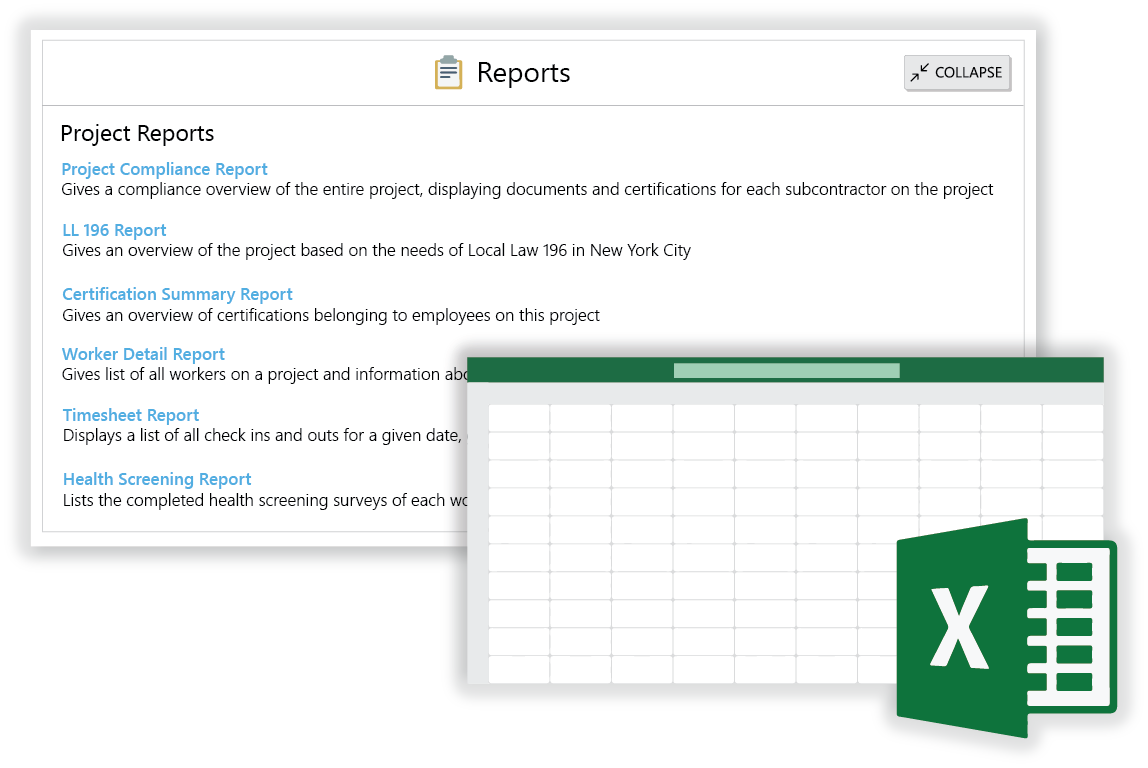 Choose which report you need, select the date (or dates) that you require information, and instantly download excel files containing your request(s).
If you're looking to export data quickly into spreadsheet form, the 'Reports' module allows users to quickly filter and export any or all data gathered.
These reports are accessible on-demand, and/or can be sent as daily updates to admins of your choice via email.
In addition to time and attendance information, you can browse a variety of reports that help you better understand your workforce.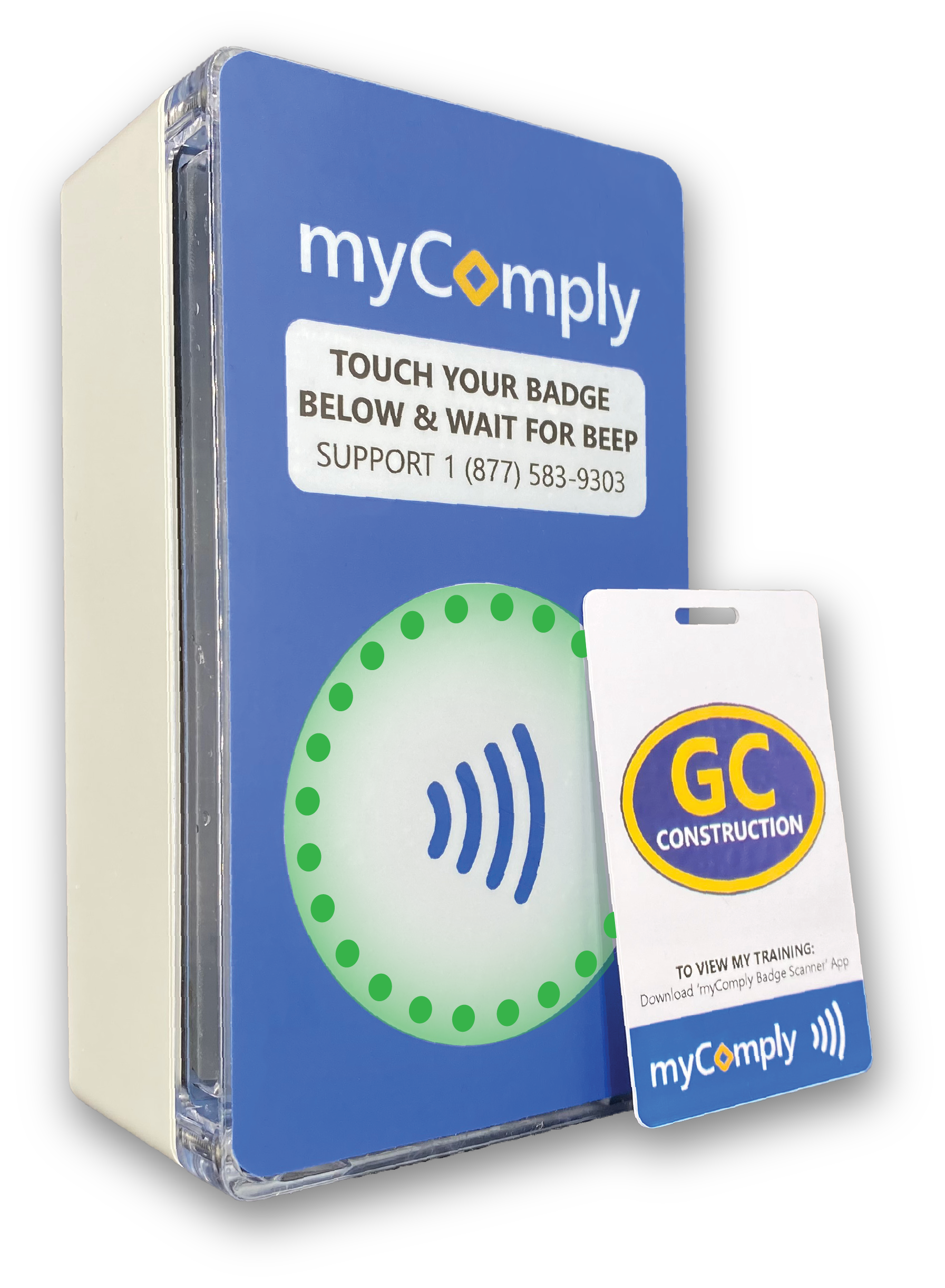 Time & Attendance Hardware
How do we automate the collection of time & attendance information? We offer a comprehensive time and attendance system that connects IoT hardware on your sites to the cloud-based software you rely on for detailed information.
myComply's time and attendance hardware is built for construction sites and other tough industries. The hardware is used in a variety of climates and conditions around the world and the software is trusted by over 5,000 contractors worldwide to ensure qualified workers are on-site.
Connect With Existing Solutions
We believe that trustworthy data should be shared with systems you rely on. myComply's time and attendance system shares information with tools and technology you already use day-to-day. Time and attendance information is shared with tools like Procore and Autodesk, with more integration development on our roadmap.
Looking to share information with another system? Ask us about it – or export your data into a spreadsheet and cross reference with external systems like payroll, HR, etc.