Bringing a new look to the waterfront of the South Bronx.
myComply has been chosen as the desired solution for LL 196 compliance, time and attendance tracking, and daily log reporting on the 101 Lincoln Avenue project in along the Harlem River. Read on to find out more.
101 Lincoln Avenue, Bronx: A Historic Private Investment in the Borough
Mott Haven has historically been characterized as a place that you pass through on your way to somewhere else. However, recent investment in new developments are bringing new life to this high-density, low-income district of the South Bronx. 101 Lincoln Avenue will represent an estimated $950 million investment in the neighborhood and bring seven new residential buildings to the shoreline of the Harlem River.
"We are excited to unveil the new Bankside name and design and to commence construction, bringing the development to life. Mott Haven is a special neighborhood, and we think Bankside will be a great addition, bringing much-needed housing, a new public waterfront park and esplanade, and hundreds of construction jobs, many of which will be filled with Bronx residents through our local hiring program."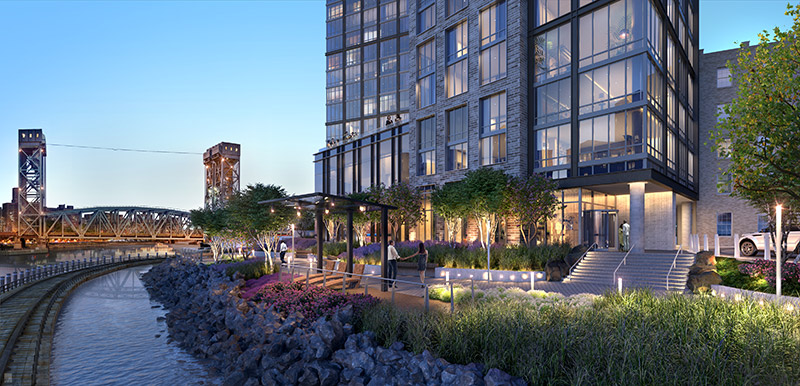 The 101 Lincoln Avenue development will be split across two plots of land on either side of the Third Avenue Bridge, occupying a combined 4.3 acres of prime real estate and bring a variety of housing options and amenities to the local community.
101 Lincoln Avenue specs:
1,350 apartments (30% of which will be income-targeted)

15,000 square feet of retail space

A community facility to be run by a local nonprofit

34,000 square feet of public waterfront space
Here is a recent progress picture on the development.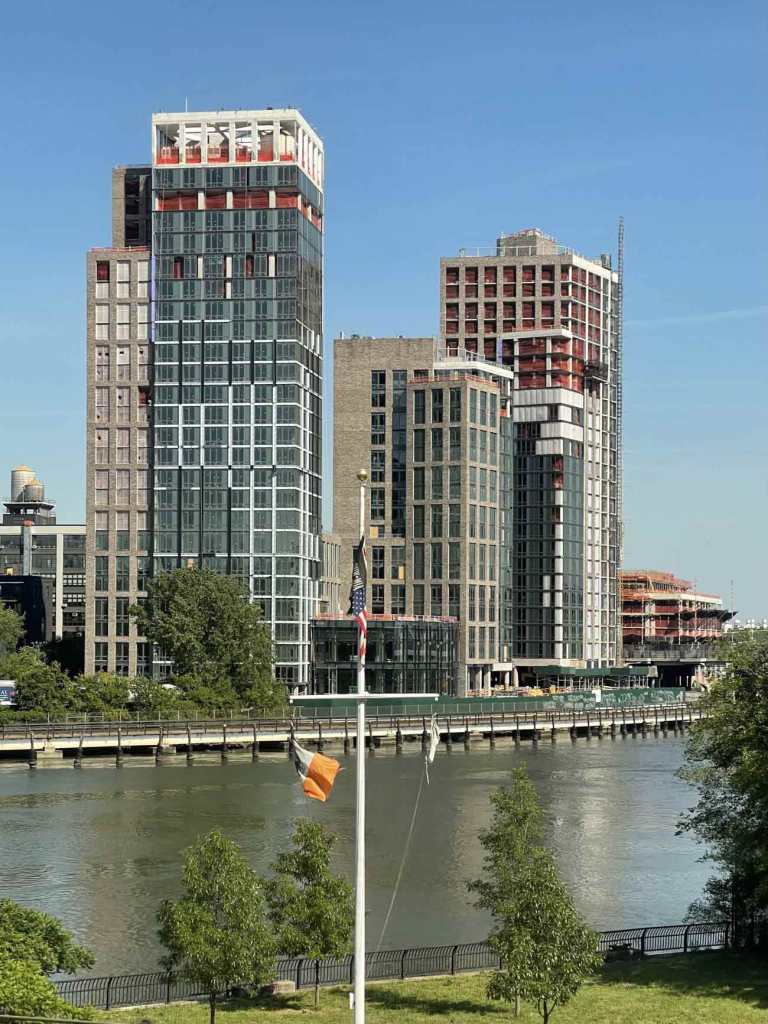 myComply: Tracking Manpower at 101 Lincoln Avenue
With production costs projected to eclipse nearly one billion, 101 Lincoln Avenue is a highly complex project that requires detailed worker data to optimize subcontractor management, facilitate timely labor deployment, and reduce labor inflation.
The 101 Lincoln Avenue project site is using myComply to mine deep worker data an ensure LL 196 compliance. To achieve this, the workers and the jobsite are outfitted with myComply's in-field hardware. NFC-powered badges are assigned to every worker on the project and scanned via myComply Smart Bricks at turnstile-secured access points along the perimeter of the site. When scanned, these worker profiles are referenced to approve worker access and time tracking begins.
Interested in finding out more about myComply? Book some time with a product expert today.
LOCATION:
Bronx, NY, United States
myComply is the leading solution for jobsite compliance. Track certifications, monitor time and attendance, and unlock deep workforce data.
See our software in action.