Get the on-site hardware and software access needed to try out myComply's functionality on your project.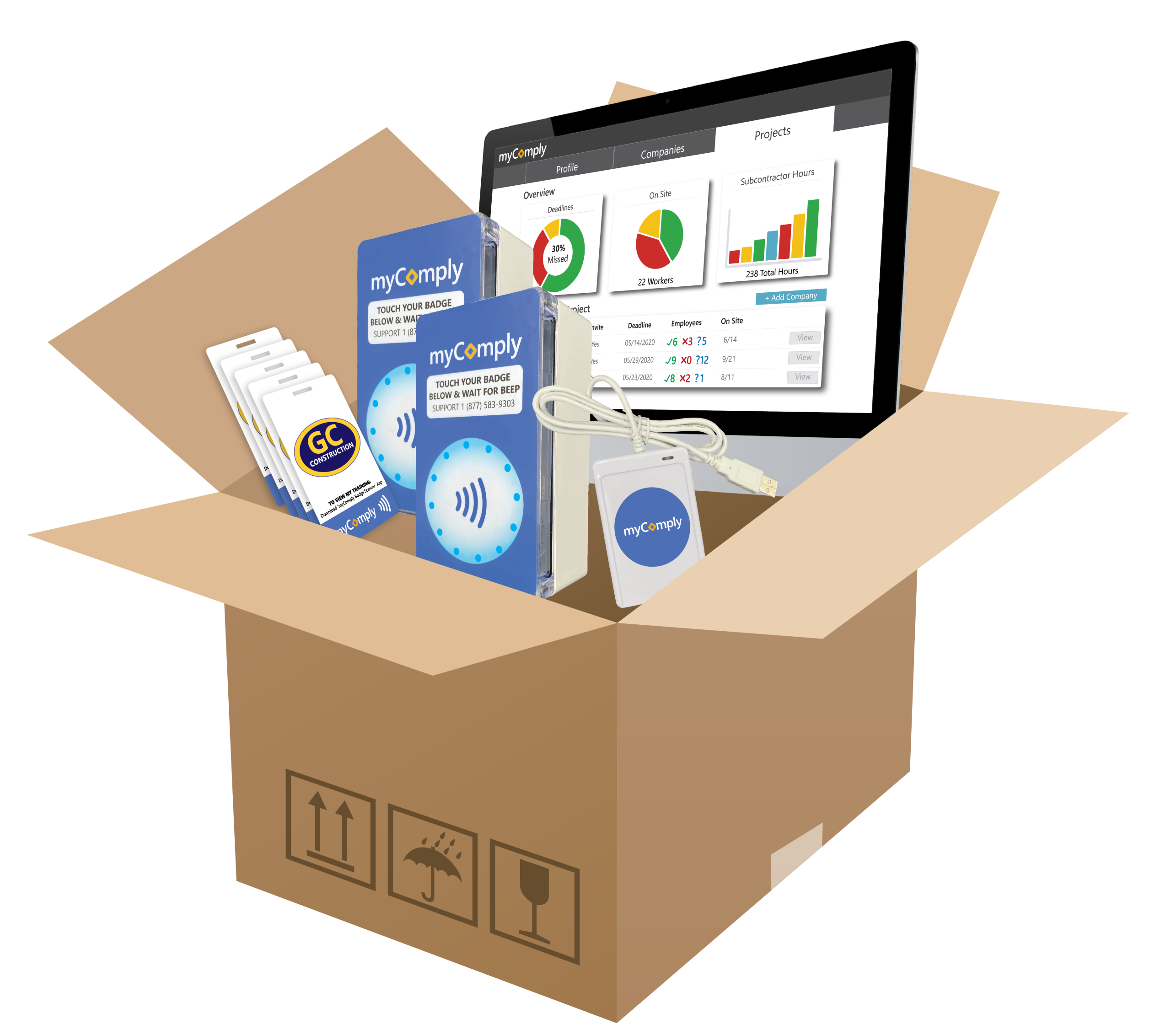 The starter kit is jam-packed with all of the necessary solutions to build a connected jobsite. Plug in your bricks and play around with the solution in the field; all while accessing live site data in myComply's project software dashboard.
Leave your information below to request a starter kit for your site(s).