A 562-Unit, class-A multifamily community adjacent to the Rockville Pike in Bethesda.
myComply was chosen as the desired solution for manpower tracking, digital onboarding, and ensuring that all workers on-site at Pooks Hill meet site-specific certification requirements.
A Modern Multifamily Complex Blending Seamlessly into the Area's Natural Forest
In 2015, momentum towards building two 15-story residential towers in the Pooks Hill section of Bethesda began. The goal was to provide the area with more residential units, but also accommodate a vast amount of retail square footage. Additionally, the region around Pooks Hill Road is deprived of parking spaces. Adjacent hotels, like the Bethesda Marriott, were looking for more parking space to accommodate guests/visitors. Lastly, residents in the area were adamant on ensuring the regions natural forest stay intact.
"We've been trying to develop this property for 10 years"
The result of all these area-specific requests was the proposal for 5159 Pooks Hill Road. Pooks Hill will be a 562-unit, class-A multifamily community with construction kicking off in mid-late 2021. The project is distributed over two buildings, both are 11-story prescient towers that rest on a below-grade, three-level concrete garage, which contains about 517 parking spaces. The development area totals 501,200 GSF of residential space, including apartments, common, and amenity areas.
This modern residential development is nestled in amongst a lot of naturally occurring forest, and much of the foliage is being preserved around the build site.
Initial drawings of 5159 Pooks Hill Road, originally designed in 2015.
Onboarding and Managing the Workforce at Pooks Hill's Construction Site with myComply
With nearly 30 different subcontractors and over 100 workers on site at peak hours, this project is busy. The General Contractor managing this site trusts myComply to gather accurate time and attendance information and help to qualify the workforce.
All construction workers who show up to site are instructed to have done their digital onboarding and orientation prior to site arrival. Only workers who have successfully completed their site orientation and meet all site-specific requirements are issued ID badges to access and log time on-site.
Contractors using myComply for digital onboarding have noted a 65% decrease in time spent doing repetitive on-site training/orientation. Project-specific personnel are also documenting decreased distraction and less time wasted when subs are showing up to site.
Interested in finding out more about myComply? Book some time with a product expert today.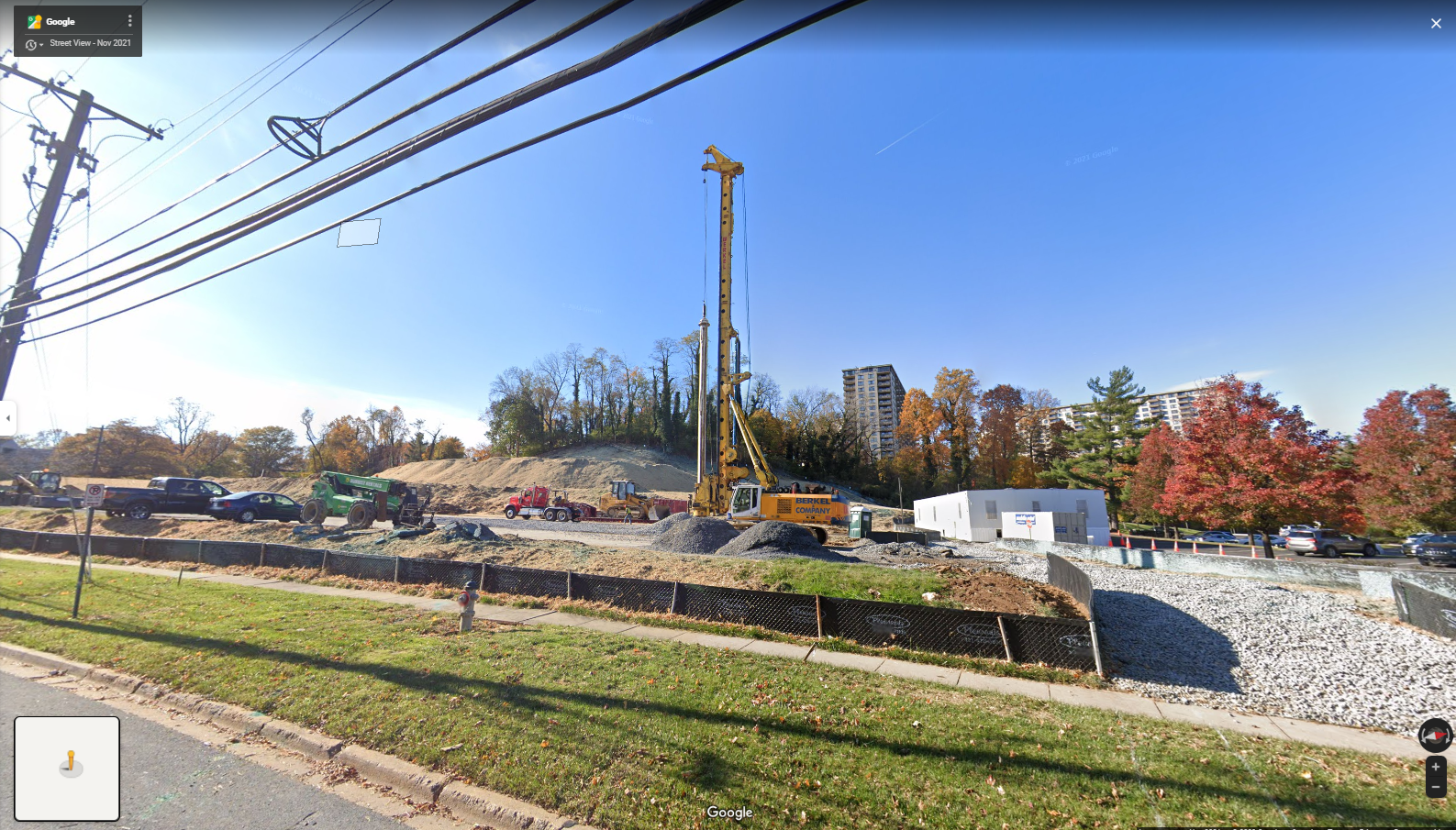 5159 Pooks Hill Road during the early construction phase in November 2021.
LOCATION:
Bethesda, MD, United States
myComply is the leading solution for jobsite compliance. Track certifications, monitor time and attendance, and unlock deep workforce data.
See our software in action.