What makes an effective change management process in construction?
When you think of change management, you likely think of large corporate mergers, the implementation of culture-shifting modern technology, major leadership changes, or organizational crisis. These are all pivotal points in the course of organizational growth and evolution, so they require careful attention and strategic change management programs.
But, what about the construction space, where pivotal project changes can occur multiple times throughout the course of a single project? Can the same level of detail be applied to a change management process in construction? Should the same level of detail be applied?
This article explores change management in construction, the cost of construction change, and provides a blueprint for an effective change management process in construction projects. Read on to find out more!

Change Management in Construction
Change management can be broadly defined as the planning, coordination, and management involved in implementing change within a business. Change management in construction can be more specifically defined as the training and processes implemented on a project site to facilitate the flexibility and adaptability of project stakeholders when course correction, remedial action, or changes to scope of work are required.
The problem with change, however, is that most people are inherently resistant to it. In fact, research has determined that only 38% of people enjoy getting outside of their comfort zone. The other 62% of people address change with fear of potentially adverse repercussions. That is why an effective construction change management program needs to be as friction-free as possible.
The Most Common Changes in Construction
Most construction projects have a lot of moving parts. And the more moving parts, the more opportunity there is for mistakes or missteps, no matter how precise the project plan might be. Some of the leading causes of construction change are as follows:
Architectural design errors
Omissions in engineering or design specs
Lack of coordination between the Asset Owner, General Contractor, and Subcontractor
Inefficient project planning
Defective workmanship
Financial challenges
Legal or regulatory issues
Additional work or changes put-forth by the Asset Owner
Learn more: Change Orders in Construction: The Essential Guide
The Cost of Change Management in Construction
When it comes to production coordination, there is no industry in the world that rivals the degree of complexity and variability that is present within the construction sector. With variability and uncertainty comes change. And with change comes change orders. And with change orders comes additional cost.
But how much additional cost?
I am glad you asked. In short, a mountain. But let's rough out some math and see if we can't put a more definite figure to it:
The average construction project is subject to a 5-10% increase in contract value as the direct result of change orders and contract modifications.
Oxford Economics estimated the total global construction contract value to be $10.7 trillion in 2020.
Bottom range: 10,700,000,000,000 x 0.05 = 535,000,000,000
Top range: 10,700,000,000,000 x 0.10 = 1,070,000,000,000
Based on these calculations, the global cost of changes to construction contracts in 2020 was between $535 billion and $1.07 trillion.
To put that in perspective, the One World Trade Center in New York City cost $3.9 billion to build. That means that cost of changes in global construction contracts could build between 137 and 274 One World Trade Center's every year for the cost of change on construction projects.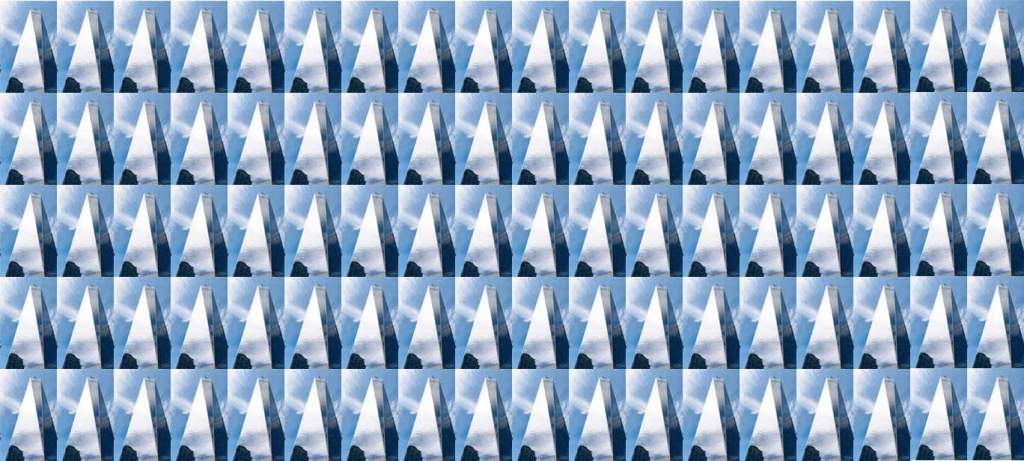 A Blueprint for Effective Change Management in Construction Projects
The impact of change in construction cannot be underestimated. When a change order is issued, every stakeholder is touched: the General Contractor, the Subcontractor, the workers, financiers, insurance providers, and community members that are relying on the timely completion of the project.
However, if effectively managed, change orders do not have to be destructive to the outcomes of a project. Here are 4 steps for effective change management in construction projects.
1. Plan for Change at Each Stage of the Project Life Cycle
Here are some best practices in planning for change management at each stage of the project life cycle, from business planning all the way through to project completion.
Business Planning Phase
Formulate a baseline project scope as early as possible so that you can begin to anticipate changes.
Build a contracting strategy plan that outlines the flow of documentation and information so that changes can be readily addressed during construction.
Project Planning Phase
Draft and develop contract agreements that clearly establish project scope, timeline, and cost.
Add a tolerance to project timeline and cost in anticipation of unforeseen project changes.
Project Scope Definition Phase
Refine the scope of contracts as the final stages of project planning are completed and initial changes have been rectified.
Solicit the help of professionals to assess the net benefit of any proposed changes at this stage to ensure that they are in the best interests of your organization.
Detailed Design Phase
Scrutinize every piece of architectural design and engineering spec. This is your final opportunity to make changes to project scope before you face the consequences of cost overruns and schedule delays.
Finalize project scope and benchmark all changes against this iteration of plan.
Construction Phase
Educate all Subcontractors and workers on your change management program and change order policy through effective contractor orientations.
Install a culture of change by empowering stakeholders to recognize the need for change.
Be aware of changing market conditions that may require a change in project scope.
2. Set Expectations by Building a Change Culture
Organizational change is a massive challenge in all workplaces. In fact, a McKinsey study on nearly 3,000 company executives determined that the failure rate of enterprise transformation efforts was roughly 70%. This is largely the result of employee resistance of a lack of support/buy-in.
That is why the next step in any strong construction change management policy is to set expectations with each project stakeholder and contractor as early as possible. These expectations should inform that change is a component of project culture and that contractors should anticipate changes throughout the course of the project. It should also clarify that there is a process in place to handle these changes, and then detail your company's change order policy.
The easiest way to educate all major project stakeholders on your change order policy is by installing it into your new contractor orientation. Ensure that your contractor induction process is standardized, so that all Subcontractors receive the same education on your change management programs and policy.
Learn more about the leading construction orientation program for General Contractors and Construction Managers.
3. Have an Effective Change Order Policy
The reason that changes can often be difficult in construction is largely because change orders (the delivery mechanism for change requests) are not a unilateral request, as the name might suggest. In legal terminology, a change order is a bilateral agreement between two parties: typically, the Asset Owner and the General Contractor or the General Contractors and Subcontractor. That means that the change and the terms of the change must be agreed upon by both parties, and the contract must be amended to reflect the new work.
Here is how to build an effective change order policy:
Include change order details in your contract language, such as requirements for initiating a change order, necessary timeframes for implementation, information requirements, and the agent authorized to approve change orders.
Have a standardized change order template which can be adjusted and implemented for each scenario. Also, make sure your change orders accommodate for the contract type (ex. fixed price, time and materials, etc).
Build a communications strategy for change orders. For example, your comms strategy might include contacting the engineering or design firm to have changes made to blueprints, then communicating those changes to the Project Manager on-site, then having the Project Manager issue change orders and communicate the change to each of the relevant Subcontractors.
Download our free change order template and build your change order policy!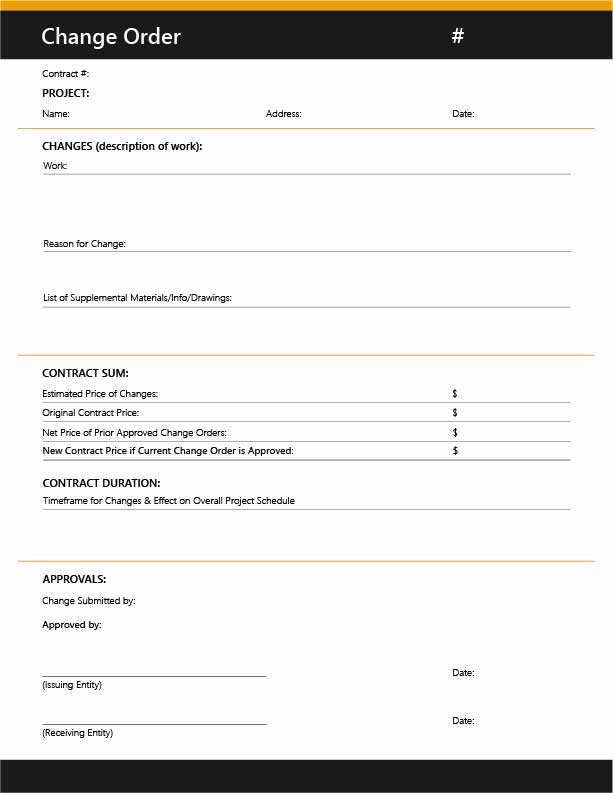 Download PDF change order template
Download Google Docs change order template
If this is not what you were looking for, then check out our free change order templates article! Or read our essential guide to change orders in construction to find out more.
4. Leverage Construction Technology
When facing change on construction projects, General Contractors need to be flexible and adaptable. They need to act quickly to address the issue and implement change so that there is minimal impact on the cost and timeline of project production. This can be difficult for organizations that are not leveraging construction technology to streamline their communications and optimize their project management.
Here are a couple of technologies that construction firms should consider using to protect themselves from unnecessary change and to enhance their responsiveness in the face of change:
myComply
myComply is a quality and safety-oriented solution that aims to prevent the risk of change orders that are dealt at the hand of worker error. myComply allows General Contractors to proactively manage their Subcontractors through an integrated access control solution. This hardware/software combination restricts site access to any unqualified or uncertified workers and then tracks time and attendance and a host of additional data for all workers that are permitted site access.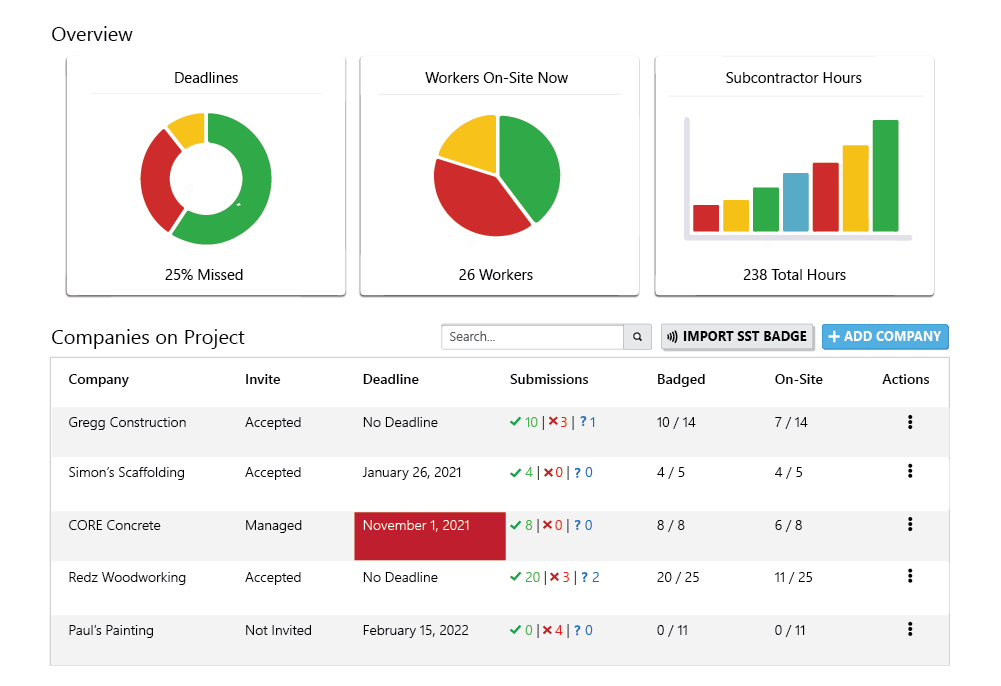 Source: myComply Projects Pro
Vectorworks
Vectorworks is a popular design coordination tool that helps to facilitate the sharing of construction documentation such as blueprints and other design-related assets. This software is cloud-based so it allows changes blueprint change to be made and shared in real-time, which can dramatically speed up the change management process and eliminate the need for extensive paperwork.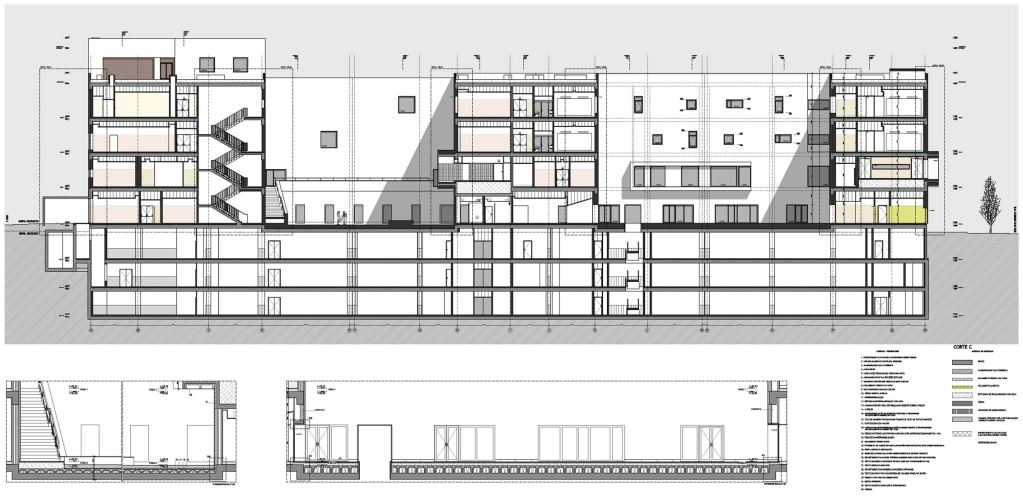 Source: Vectorworks
Autodesk BIM 360
Building Information Modeling (BIM) is an advanced process whereby technology renders digital models of your construction project so that Asset Owners and General Contractors can easily view, manage, and change aspects of the project scope in real-time. These interactive designs can then be shared downstream with Subcontractors when changes are made so that they can easily adapt their work.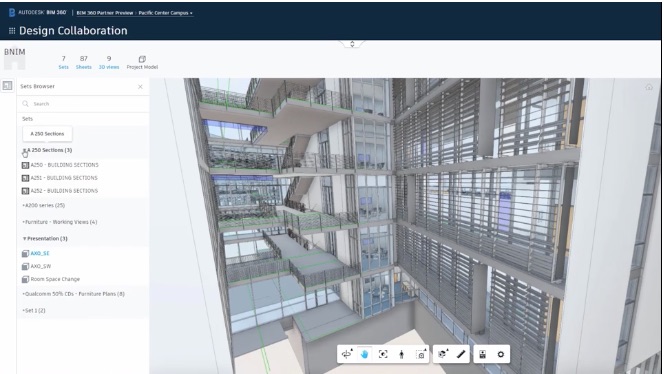 Source: Autodesk BIM 360
Conclusion
Change is always going to be a challenge, in construction, and in all other industries. However, change is less difficult and less costly when you have a construction change management policy and program in-place. Use the tools and tips provided within this article to level-up your change management program.
Once again, here is your blueprint for effective change management in construction:
Plan for change at each stage of the project life cycle.
Set expectations by building a change culture.
Have an effective change order policy.
Leverage construction technology.
myComply is the leading solution for Asset Owners and General Contractors that are looking to unlock the power of complete jobsite transparency. Track/manage worker certifications, implement access control systems, monitor time and attendance, and more. Book a demo with a myComply representative to learn more about the industry-leading construction compliance software.