Vaccination Tracking Software
The easiest and most affordable way to ensure that your workforce is vaccinated. Upload employee proof of vaccination to worker profiles, then access proofs from any smart device, anytime.
Document Vaccination Status Along with Other Certifications
Ensure that you are tracking your workforce's vaccination information, including: proof of vaccination (photo), date of vaccination, and which workers do not meet vaccination requirements. Employee vaccination tracking is simple from your laptop or mobile device.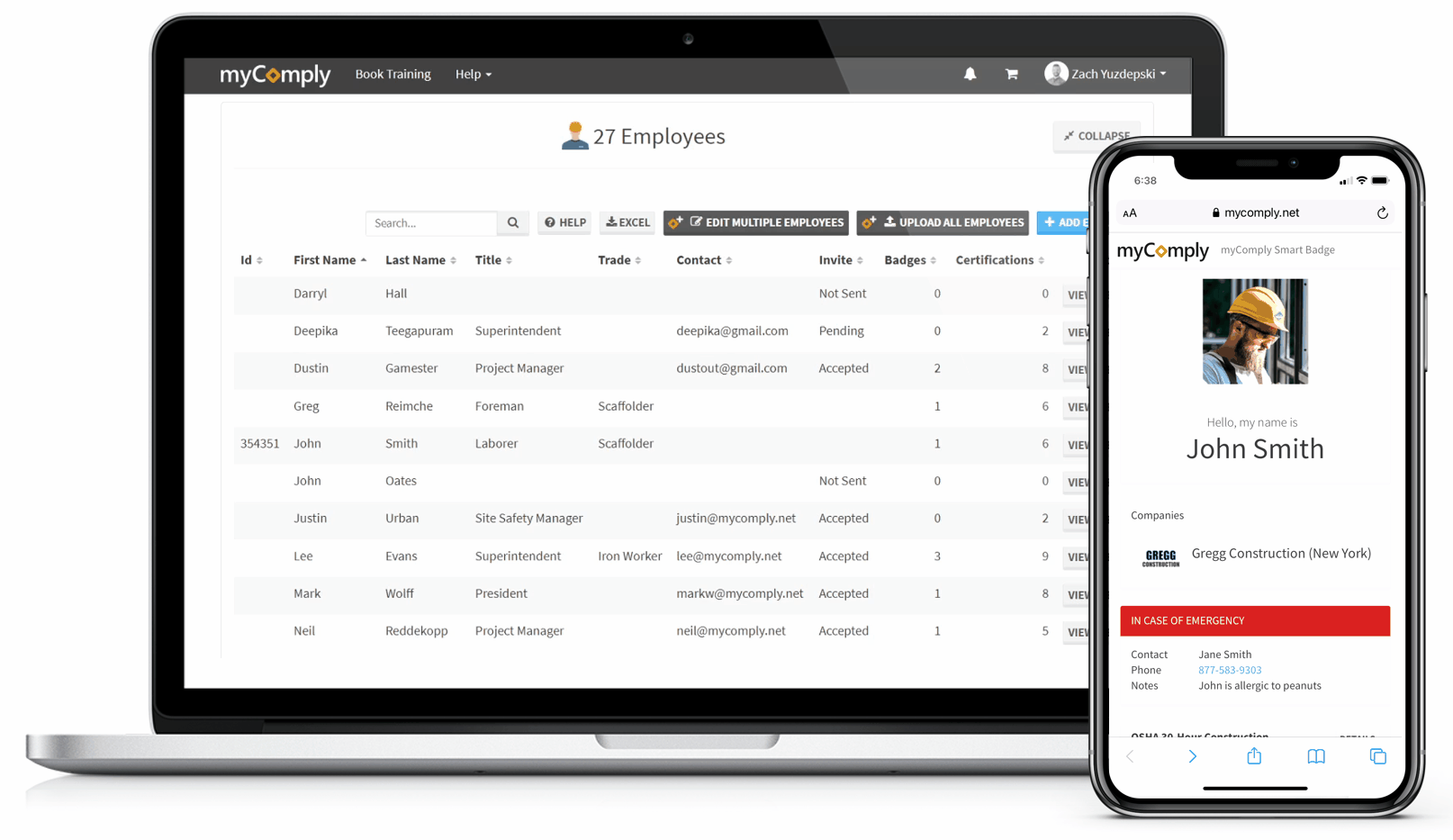 Meet HIPAA Standards
Store basic worker information without infringing on the privacy of a worker. Employee vaccination tracking is in compliance with HIPAA.
Filter Workers and Create Matrices
Filter specific workers by their training or qualifications. Easily identify which workers have proof of vaccine and which workers do not.
Ensure Regulatory Compliance
Many cities, states, and countries are starting to mandate employee vaccination tracking for public workers and public-funded construction sites.
Upload Proof of
Vaccination
In many jurisdictions, general contractors are required to ensure that all workers on their sites are vaccinated. myComply's Certification Manager makes it easy.
» Easy-to-use import wizard
» Digitize paper proofs of vaccination
» Demonstrate an approved workforce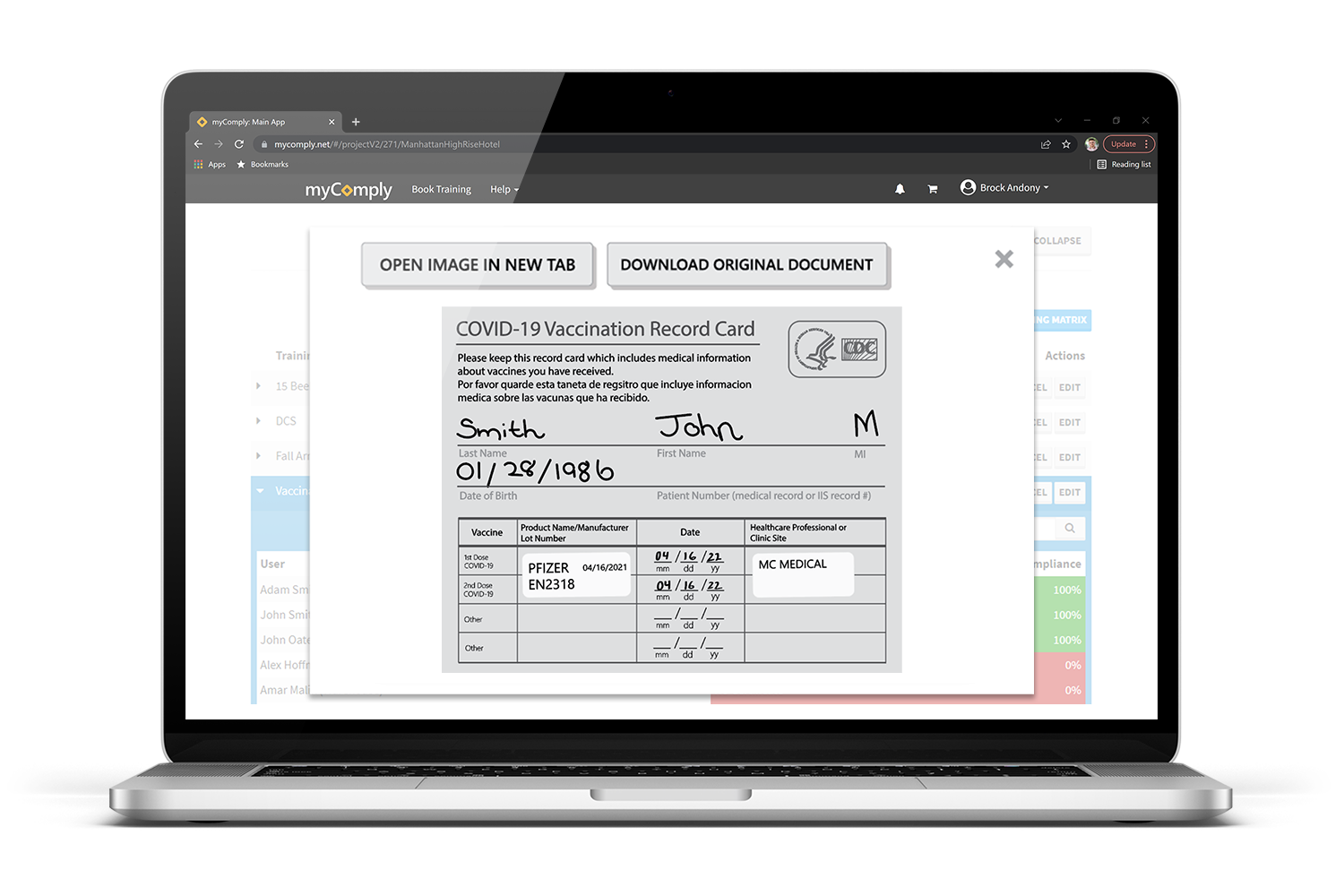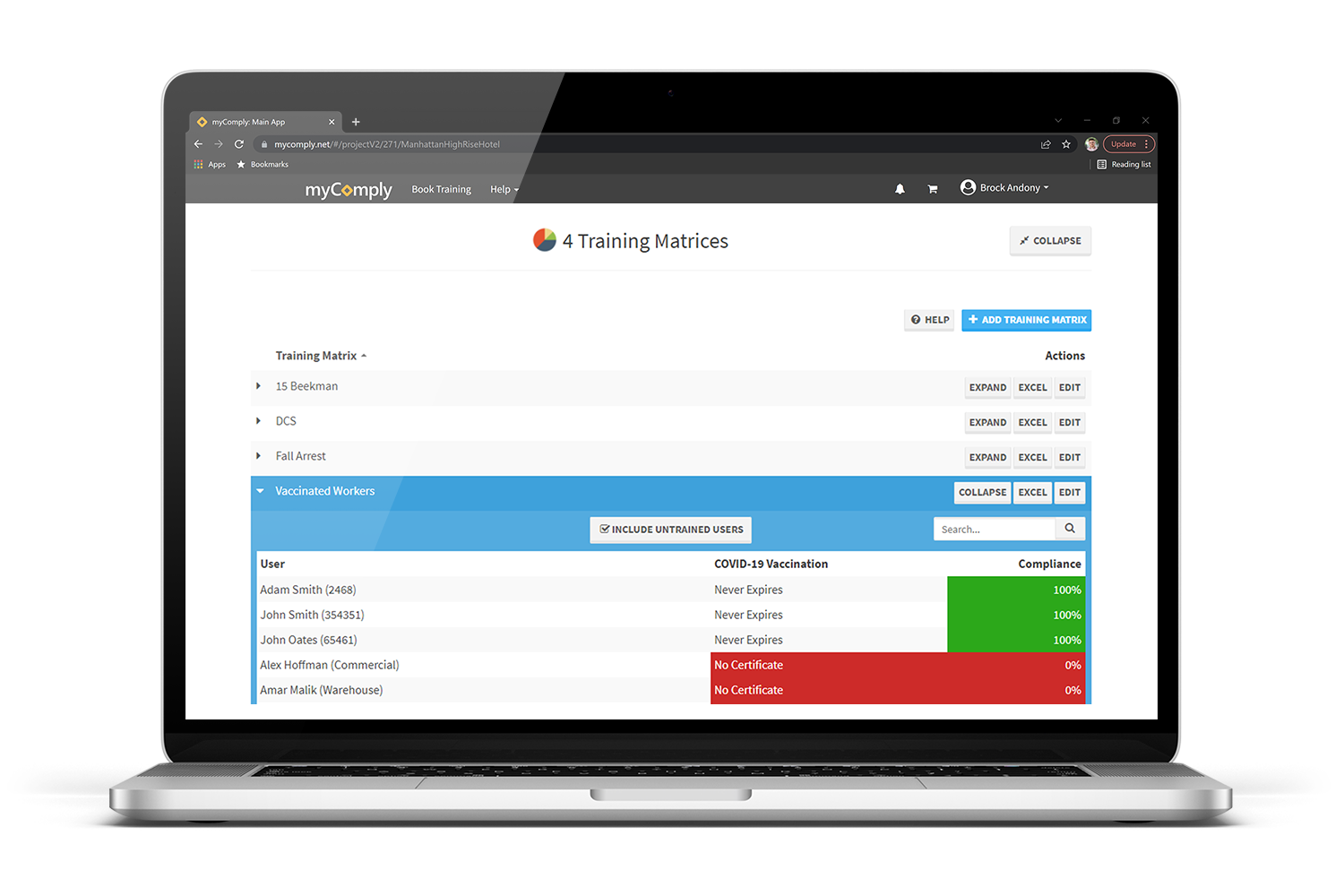 UNLOCK INTELLIGENT FILTERS
Identify Unvaccinated
Workers
Utilize myComply's training matrices functionality to set specific filters for various worker qualifications, like vaccination status.
» Access certifications from any smart device
» Receive expiry notifications (where relevant)
» Share documents easily with public URLs
» Identify which workers are vaccinated
» Meet regulatory requirements
Track Proof of Vaccination with myComply