Employee Vaccination Tracking Software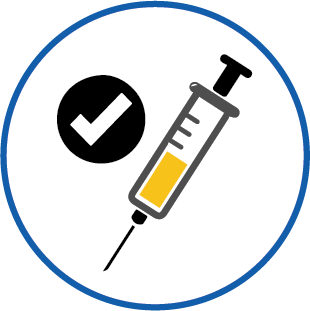 The easiest and most affordable way to ensure your workforce is vaccinated. Access proof of vaccination at any time, from anywhere.
Record Vaccination Status & Other Certifications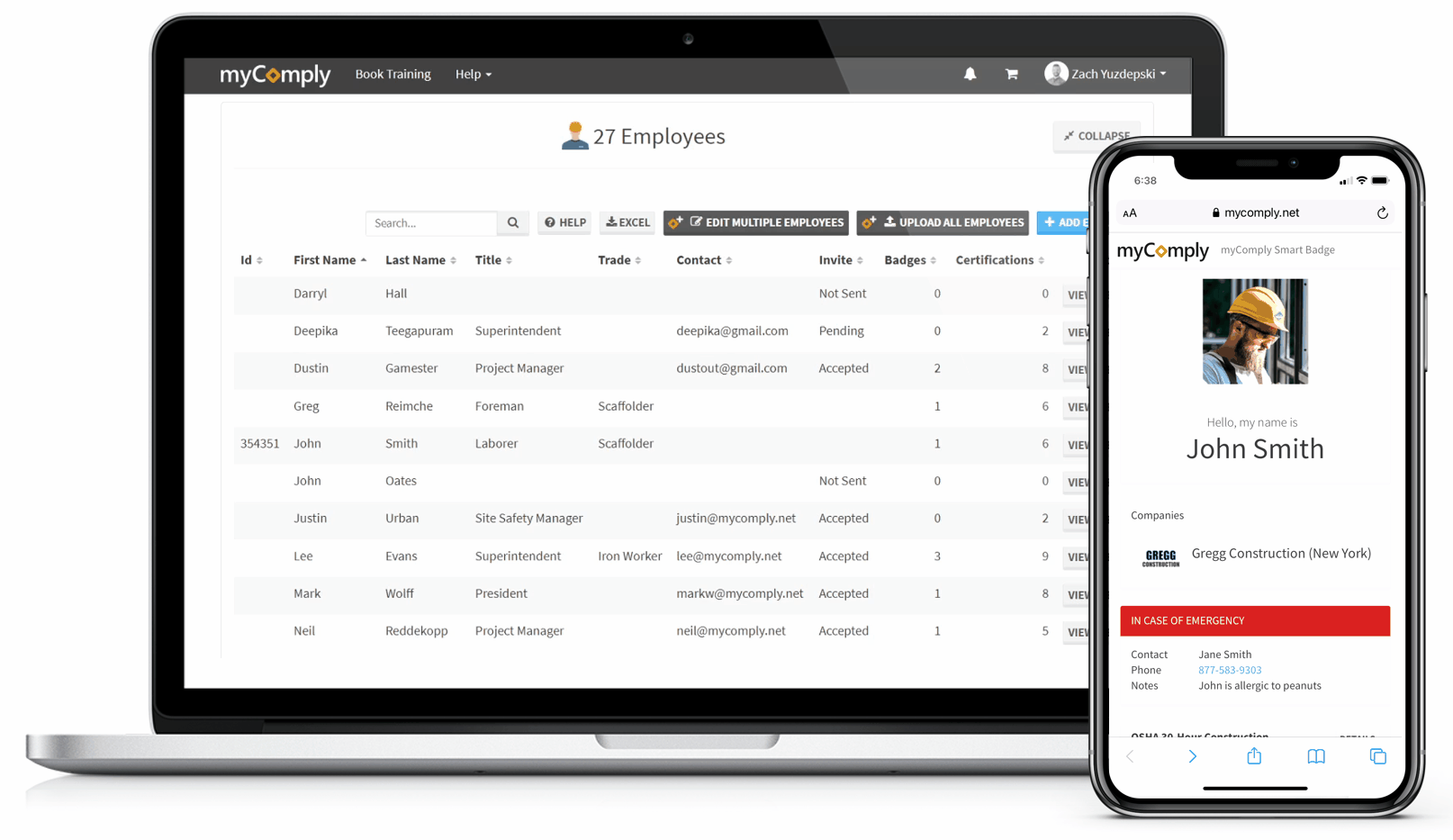 Ensure that you are tracking your workforce's vaccination information, including: proof of vaccination (photo), date of vaccination, and which workers do not meet vaccination requirements. Employee vaccination tracking is simple from your laptop or mobile device.
Displaying proof of vaccination is something that is a growing trend on construction sites. General contractors are mandating that all workers on their site(s) are vaccinated, and display proof of vaccination before entering the jobsite.
Local regulatory bodies and even state governments are exploring the concept of vaccine passports and mandatory vaccination on particular public construction jobs.
myComply's Company Certification Manager (CCM) allows you to always have worker vaccination information accessible.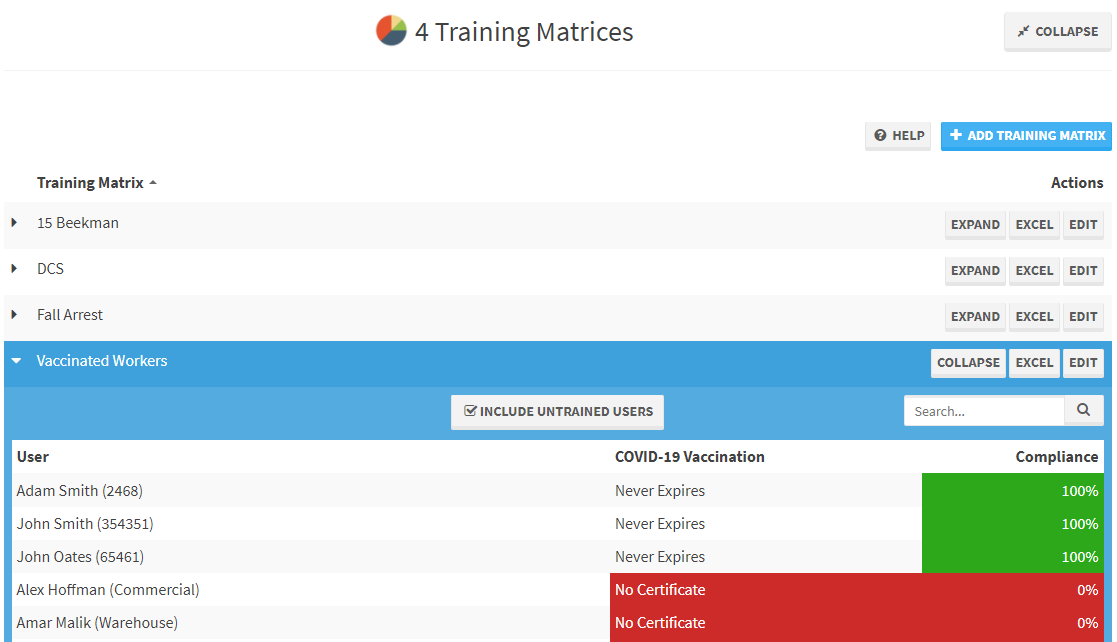 Identify Unvaccinated Workers
Utilize myComply's Training Matrices to set specific filters for various worker qualifications, like vaccination status.
Quickly identify which workers are fully vaccinated, and which workers are not.

HIPAA COMPLIANCE
• Store basic worker information without infringing on the privacy of a worker. Employee vaccination tracking is in compliance with HIPAA.

FILTERS & MATRICES
• Filter specific training or qualifications. Easily identify which workers have proof of vaccine and which workers do not


REGULATORY COMPLIANCE
• Many cities, states, and countries are starting to mandate employee vaccination tracking for public workers and public-funded construction sites.